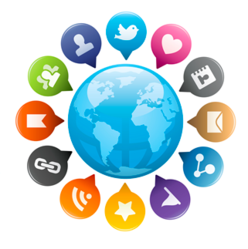 By streamlining content through multiple channels, one can reach a larger audience and therefore enhance the virility of their message.
Austin, TX (PRWEB) May 15, 2013
With the success of social media and online blogs, most small businesses are greying the lines between marketing and publishing. However, less than ten percent of small business owners actually establish a content marketing plan—or even fully understand the business of developing content that users will covet. Here Shweiki Media Printing Company teams up with Joe Pulizzi of the Content Marketing Institute to present a webinar that will not only introduce those who are "content illiterate" to the marketing basics, but also supply ideas on how to expand an audience by generating messages without the help of an outside media firm.
What is Content Marketing?
Content marketing can be described simply as marketing content through a business's owned media channels. By streamlining content marketing through multiple channels, one can reach a larger audience and therefore enhance the virality of their message. The way that many owners lose their content efficiency is by assuming that just uploading regular content is enough to 1) keep their audience interested and 2) enhance their brand. It's important to keep in mind that whenever one starts to generate content through a marketing medium, they owe it to their audience to keep pushing content as long as their product/service is still intact. In other words, content generation isn't just a message to one's consumers; it's a lifelong promise that a company is going to keep up a certain level of communication. The loss of that promised communication will inevitably lead to a loss of confidence in the brand itself.
That said, it's very important to establish a content marketing action plan, as constructing a plan will not only help improve the quality of one's content, but will also lead to stronger lead generation as the readers of the correctly developed content will automatically be pre-qualified as one's target audience.
Find the "Why"
The first step in building worthwhile content is "finding the why" as a company. A why is an underlying theme of why a business wants to promote content in the first place. Take, for example, the online men's magazine Man of the House. They've created a why that reads, "helping men become better men." Without a good "why," marketers forget what they're selling, and even when they reach a new reader with fringe messages, they don't normally cash in on that audience grab, because the reader is likely to be outside of their core ideology.
Creating a Content Marketing Mission Statement
After one finds their why, the next step is creating a content mission statement that clearly states the business's content marketing goals. A marketing mission statement is a paper identifier of the final outcome in a positive content marketing campaign.
Questions one asks when developing a mission statement:

Who is the core target audience?
What will be delivered?
What's the outcome for the audience?
Develop Buyer Personas
A good idea for a business is building a full buyer profile of their target audience and placing it around all generation stations to remind content marketers of their audience. Whenever one keeps a detailed profile of their readers, they can climb in the head of their viewer, and in a way reverse-engineer their message.
Click here to watch the entire webinar now!
Shweiki Media's mission has always been to help publishers improve by providing the most profitable, hassle-free printing experience possible--whether printing magazines, flyers, postcards or anything else. This includes guaranteeing the highest quality product, exceptional customer service and on-time delivery.
As a printer and publisher, Shweiki Media also believes that this hassle-free printing experience includes making their clients better. Utilizing relationships with industry experts, Shweiki Media strives to educate clients and help them thrive in the exciting world of publishing--while having lots of fun along the way!
For more great info from and about Shweiki Media, please check out shweiki.com, follow us @ShweikiMedia and "like" us at Facebook.com/shweikimedia.