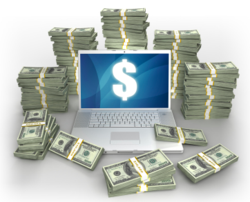 Instead of counting every minor hit as a success, one should instead throw out the category altogether, and focus on generating impressions or page views.
Austin, TX (PRWEB) May 08, 2013
While web real estate--especially for a popular site--is extremely valuable, pricing it can be a difficult task. There are several different factors to consider when determining the value of advertising space on a site and how much to charge for banners and ads, and in this free webinar from Shweiki Media Printing Company, Ryan Dohrn of Brain Swell Media provides simple but effective strategies for properly determining how much, exactly, one should charge for their web space, ensuring easier sales and revenue that's as high as possible.
The first step in proper web pricing is gathering proper data. The first way to do this is to stop referring to web traffic in terms of "hits," which, in all actuality, is an irrelevant way to track website traffic as most websites are one-page setups. Of course, within that one page there are multiple buttons and banner ads that all add to one's hit total. However, instead of counting every minor hit as a success, one should instead throw out the hit category altogether, and focus on generating impressions or page views.
Click-Through Rate
The next step in generating an accurate web price model is determining one's click-through rate. A click-through rate (CTR) is a tracked statistic of every click on a banner ad within one's site. For example, if one served a hundred banner ads, and one was clicked on, the click through-rate is one percent. One thing that's an important pricing statistic to consider is the national average (.25%), because if one's CTR is significantly higher, that becomes instant leverage for increased pricing.
Total Users Vs. Unique Users
One of the more important steps in identifying one's web worth is differentiating between total and unique users. In short, the total amount of users is the sum of visits to one's site. The number of unique visitors is the total amount, subtracting repeat visits. (Translation: Unique visitors can be easily defined as how many pairs of eyes see the site.)
Improving Click-Through Rates
Since click-through rates have a direct effect on web pricing, improving them is a worthwhile way to generate more revenue. The easiest (and most effective) way to improve one's CTR is by simply maximizing banner size. A larger banner entices viewers to click more effectively than a smaller one that's less noticeable. Also, a simple shift in location is another proven technique to boost CTR, as a banner crammed in the dark depths of a page is seen as less credible than one neatly and proudly perched in the center.
Click here to watch the entire webinar now!
Shweiki Media's mission has always been to help publishers improve by providing the most hassle-free, profitable printing experience possible. This includes guaranteeing the highest quality product, exceptional customer service and on-time delivery of printed magazines, catalogs, flyers and more.
As a printer and publisher, Shweiki Media also believes that this hassle-free experience includes making their clients better. Utilizing relationships with industry experts, Shweiki Media strives to educate clients and help them thrive in the exciting world of publishing--while having lots of fun along the way!
For more great info from and about Shweiki Media, please check out shweiki.com, follow us @ShweikiMedia and "like" us at Facebook.com/shweikimedia.