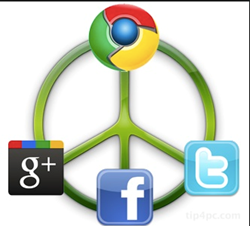 One could equate three attributes of content generation to three daily meals. One should be looking to educate, empower or entertain.
Austin, TX (PRWEB) September 04, 2013
If one can picture their online marketing strategy as a body, in which different marketing "vitals" represent different key areas of execution, then—for organic social media marketing—one should strive to eliminate the extra waste that compiles after doing things like paying for "likes," generating false testimonies, etc. Cleaning up one's online marketing habits (or diet, to continue the healthy body comparison) preps one's machine for success and establishes action for unparalleled efficiency. Here Shweiki Media teams up with Avital Eidenbom, social media correspondent for Studio 5 Innovation, to present a free, must-watch webinar with strategies for making social media marketing organic.
What Goes Into a Healthy Website?
Blog
Having a blog on one's page is the key aspect to creating a healthy site. With a blog, one has the benefits of improving their Google SEO while simultaneously establishing an area of product leadership. Also, regular blog posts give customers/clients the added benefit of directly tapping into one's core values/insights as a business.
Other important website attributes include:

A Contact Page
Mobile-Friendly Components
Social Links
A Call to Action
Activity and Content
While it's true that quality over quantity is key, it's important to recognize that there are various forms of activity that one could be doing to increase their engagement. In fact, one could equate three attributes of content generation to three daily meals. One should be looking to educate, empower or entertain. Without a content plan of action, one is confusing their message and most likely boring their viewers. Some content aspects one should keep in mind are relevance (posting content around topics relevant to one's business), value (supplying an inherent benefit to visiting one's page), a call to action (driving traffic back towards a main website), and attention-grabbing information (giving one's users an extra reason to return).
Click here to watch the webinar now!
Shweiki Media's mission has always been to help publishers improve by providing the most profitable, hassle-free printing experience possible, whether printing magazines, flyers, postcards or anything else. This includes guaranteeing the highest quality product, exceptional customer service and on-time delivery.
As a printer and publisher, Shweiki Media also believes that this hassle-free experience includes making their clients better. Utilizing relationships with industry experts, Shweiki Media strives to educate clients and help them thrive in the exciting world of publishing--while having lots of fun along the way!
For more great info from and about Shweiki Media, please check out shweiki.com, follow us @ShweikiMedia and "like" us at Facebook.com/shweikimedia.