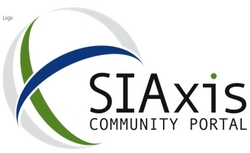 We're excited to offer the only website designed exclusively for developers
Ferndale, WA (PRWEB) September 3, 2008
SIAxis.com today announced the beta launch of a software developer's community portal devoted to providing Sterling Commerce/Gentran Integration Suite (GIS) developers with one source for all their coding, product information, and networking needs. Developers can dive into the site's deep coding and best practices resources, network with their peers, and find Sterling-related job postings. Additionally, SIAxis.com supports regional Sterling Commerce user groups by providing dedicated forums with members-only access.
"We're excited to offer the only website designed exclusively for developers," SIAxis.com founder and CEO of System Integration Architects (http://www.si-architects.com)] Jason Miller says. "Developers now have a 'one-stop shop' for the latest product information, development road maps, code libraries, and more--whatever developers need, we'll provide the platform and resources."
SIAxis.com's community portal features:

User forums for hot topics and Sterling Commerce products
Local Sterling Commerce user group forums
Sterling Commerce product line-related job board
Commonly-used code libraries
Developer best practices
Product and code FAQs
Reference guide "cheat sheets"
Free SIAxis.com newsletter
Full-featured member profiles
Free, optional registration
Beta users can visit SIAxis.com now to fully experience the website and send feedback to help SIAxis.com create the most lively and useful B2B community portal possible.
About SIAxis.com:
SIAxis.com recognized the growing demand for a timely and content-rich website exclusively for Sterling Commerce solution developers and sought to fill the void. SIAxis.com's mission is to become the premier social network and information resource for developers who work with Sterling Commerce products. The site is free and open to anyone who has an interest in Sterling Commerce products. For more information and to experience the site, visit http://www.siaxis.com.
# # #