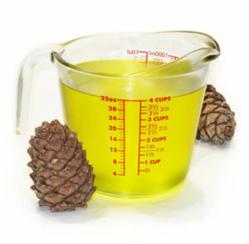 Siberian Pine provides only the best and most pure pine nut oil
New York, NY (PRWEB) April 15, 2013
SiberianPineNutOil.org, the leader in pine nut oil manufacturing and distribution, released a statement today reminding customers that pine nut oil can be used as a natural treatment for gastritis.
Victor Rod, CEO of Siberian Pine stated, "Siberian pine nut oil has been studied and tested as a curative all-natural product to help in the healing of different medical ailments – specifically that of the digestive track. Pine nut oil offers healing elements within its natural form that can be used as a treatment for gastritis, a terrible stomach ailment that many people suffer from every day."
According to studies listed on SiberianPineNutOil.org, there is scientific proof which supports pine nut oil as a treatment for gastritis and many other digestive ailments.
Siberian Pine Nut Oil has many benefits for the human body. There are eliminates of the oil that help to eliminate a chrionic weakness syndrome, increases overall strength of an organism, physical and brain activity. It has been proven by modern scientists that the oils elements and vitamins are in the best balance for human digestion.
Rod also states, "Pine nut oil that is ingested on a regular basis may improve your daily energy level as well and can be used a night time facial cream to help return skin to its natural beauty. It is a great product for so many reasons and SiberianPineNutOil.org provides only the best and most pure pine nut oil available on the market."
Siberian Pine nut oil contains a large quantity of polyunsaturated fatty acids, including a significant amount of fat-dissolving vitamins E and F, which are known for their high level of physiological and anti-acidic properties. The oil contains phosphatidic phosphorous, very important to bodily health, besides being a rich source of vitally important micro-elements: phoshporous, calcium, magnesium, manganese, copper, zinc, cobalt and iodine. Pine oil contains up to 5% nitrogenous substances, of which 90% are amino acids, 70% of them indispensable acids — all of which testifies to its high physiological value.
Clinical tests of pine nut oil have been conducted on patients at the Tomsk Scientific Research Institute of Balneotherapy and Physiotherapy. The aims were: to demonstrate the healing effectiveness of a given product in both internal and external applications through sonic phonophoresis, to determine the dynamics of subjective and objective indications, to study the influence of pine nut oil on the nutritional, secretory and excretive functions of the stomach and liver, to study its anti-oxidant properties, to work out the methodology of application to treatment, to determine its level of tolerance by patients under various prescribed methodologies.
The oil from pine nuts is being extracted for a long time in the Ural Mountains and Siberia. Ancestors have consumed cedar nut oil and used it for medical purposes since the ancient times. In XIX century cedar nut oil could be bought on any Siberian market. It has been home-made with the use of only the simplest machinery. It has a soft taste, gold-and-amber color, and a wonderful smell of nuts. Its flavor qualities surpass the best grades of olive oil and almond oil, and the strength of its medicinal effect exceeds sea buckthorn, burdock, coconut, and high grade olive oil. All of these features make it pleasure to consume on a regular basis for medical needs or cook with as an exquisite ingredient.
Siberian Pine uses an old technology to produce a product that is still just as useful in modern times. The pine nuts used to create their oil are harvested in the wild and gathered only in ecologically pure regions of the taiga. The oil is create from true Siberian pine trees and is pressed using the ancient cold pressing technology, just as it has been done throughout history.
For more information about Pine Nut Oil, inquiries or purchases visit http://www.siberianpinenutoil.org, email info(at)PineNutOil(dot)org or call 248-218-0888.
About Siberian Pines:
The Siberian Pines Company has been a leading producer and supplier of Siberian pine nut oil since 2003. Siberian Pines produces high quality 100% cold-pressed pine nut oil and supplies it worldwide. They maintain the highest quality product and service by managing the process from the collection of Siberian pine nuts, to the production of the oil and delivering it to your front door.