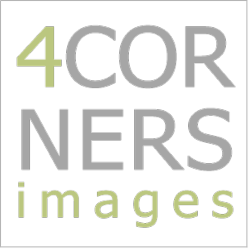 There is a saying that one shouldn't work with children or animals, and photographers should consider Etna to be particularly unpredictable...
London, England (PRWEB UK) 30 May 2013
Since its foundation, 4Corners Images has built a reputation as one of the best sources of premium Rights Managed and Royalty Free creative travel photography from around the world and especially for its comprehensive collection of images of Italy. For a travel photographer, Italy is an amazing source of inspiration with a rainbow of natural, cultural and historical attractions from Venice, Rome and Florence to Tuscany, the Dolomites and the Adriatic coast.
A part of Italy still waiting to be discovered by tourism is Sicily, perhaps because of Sicilian modesty or due to its southernmost location. Yet with an outlying island archipelago and a volcanic heart in Mount Etna, Sicily is a magnet for vulcanologists and oceanographers alike. With contributions from several Sicilian photographers, 4Corners' collection of Sicily images gets under the skin of this fascinating island, capturing the flavour of a location as well as its obvious natural beauty, giving us a genuine sense of place.
In June this year, the 37th session of the UNESCO World Heritage committee will declare Mount Etna a World Heritage Site. Mount Etna is Europe's largest volcano, famously active since time immemorial. To celebrate Etna's new elevated status we showcase spectacular images of this most famous of volcanoes in this SLIDESHOW by travel photographer Alessandro Saffo, who gives us a personal insight into the great esteem and affection he has for the fiery mountain.
Saffo told us, "I love Mount Etna, and living in Catania, the city built on its slopes, I can venture up the mountain anytime I like. My love and fascination for the volcano developed in childhood, when I would explore it with just my backpack, a sleeping bag and my first camera. From the very beginning, I felt Etna's energy, her breath, her magic, and over the years she has become my photographic & spiritual muse. I check the mood of the mountain every day and as self-appointed biographer of this natural wonder, I'm interested in all her facets and moods: from the seasonal variations that present us a smouldering volcano covered in pristine white snow to the specific cloud formation that we call "la contessa dei venti" or "the countess of winds". To me, Etna's variations are her way of demanding attention and she reminds us daily of the intense power of nature and of our need to respect and work around it.
There is a saying that one shouldn't work with children or animals, and photographers should consider Etna to be particularly unpredictable; taking photographs of spectacular crater eruptions can be a difficult and dangerous game. On one occasion, I was after a special shot during an eruption of the central crater at 3300 meters…" Read the full story on our SOLOMANGO blog.
Discover Sicily, and license images of its diverse landscape, people and numerous cultural sites through 4Corners' images of Sicily.
About 4Corners Images:
4Corners Images was founded in 2004 and quickly established itself as one of the UK's favourite travel image libraries. From the start our UK and international clients recognised the value that 4Corners' premium photography gives to their products, advertising and marketing material.
We believe that quality, creativity and a fresh new vision are of paramount importance in travel stock photography and we are proud to work with and support an outstanding team of photographers who share our values and who bring a distinctive contemporary style to our image library.
Rights Managed and Royalty Free images can be licensed through our website.
To enquire about particular license or for help with your image search please contact us in London on +44 208 811 1010; email: info(at)4cornersimages(dot)com.