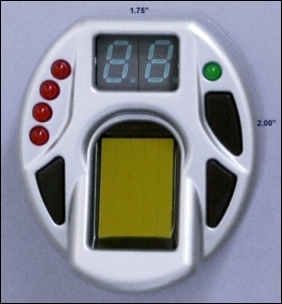 When designing SID we wanted a system that would give the best in security, using the latest technology, be simple to install and operate, and would fit the widest range of vehicles
Scottsdale, AZ (PRWEB) January 29, 2007
SID Protect Inc. announces the release of the SID, a fingerprint anti-theft device for vehicles. When SID is fitted to a vehicle, only those people whose fingerprints are registered in the device can start the vehicle.
According to the National Insurance Crime Bureau, 1,235,226 vehicles were stolen in the United States in 2005. There is one vehicle stolen every 26 seconds in the United States.
There are a number of devices for preventing vehicle theft currently on the market. These range from the very simple to the very complex, steering wheel locks, wheel locks, immobilizers and alarm systems. The thing that these systems have in common is that they rely on something car owners have, a key or a remote, or something they know, a PIN number. Keys and remotes can be lost or stolen and PIN numbers can become known by unauthorized person. Any person who has the key or remote, or knows the PIN number, can steal the vehicle.
"SID takes a different approach to securing your vehicle," said Rob van Gils, VP SID Protect Inc. "Instead of anyone who has the keys or remote, or knows the PIN number, being able to use the vehicle we believe that only the people you want to be able to use your vehicle can use it," he said.
SID uses biometric fingerprint technology to ensure that only those people who have been authorized by the vehicle owner can operate the vehicle. Up to 20 users, plus the owner can be stored in the device. The owner becomes the administrator for SID and is the only person able to add or delete users and set or change the optional PIN number. This gives the owner complete control of the system and ensures that only people he authorizes are enrolled in SID.
A valet mode is included for those times when someone other than an enrolled user, when a vehicle is being serviced or repaired, needs to be able to use the vehicle. Any enrolled user can put the vehicle into valet mode and take it out of valet mode.
SID does not replace the ignition key, it provides an additional level of security using a person's unique fingerprint. To be able to start the vehicle, a person must have the ignition key and also have their fingerprint registered in SID. Even if the ignition key is stolen, the vehicle is still protected by SID.
"When designing SID we wanted a system that would give the best in security, using the latest technology, be simple to install and operate, and would fit the widest range of vehicles" said Rob van Gils, VP SID Protect Inc. "We believe we have achieved this with SID. Not only does it incorporate biometric fingerprint technology it can, due to its design, be used on virtually any vehicle – cars, trucks, buses, SUV's etc."
For additional information contact Rob van Gils or visit http://www.justbiometrics.com.
About SID Protect Inc.:
SID Protect Inc. develops and sells biometric fingerprint secure identification devices for vehicle security and amusement ride operator identity verification.
Contact:
Rob van Gils,
Vice President
SID Protect Inc.
Phone: +1 480 947-3485
Mobile: +1 614 209-9364
# # #