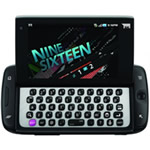 T-Mobile Sidekick 4G Replacement Parts and Repair Services Now Available
Nationwide (PRWEB) May 18, 2012
Cellphone Repair Shop announces the introduction of the T-Mobile Sidekick 4G line of repair parts. This lineup allows customers to purchase a large variety of genuine Sidekick 4G spare parts for DIY Do-it-yourself repair.
DIY customers now have access to what they need in relation to completing their T-Mobile Sidekick 4G cellphone repair. Like all cellphone parts on the cellphone-repair-shop.com website, customers can expect the highest quality, fast delivery and superior customer service.
The T-Mobile Sidekick 4G, also known as the Samsung SGH-T839 has an entire section dedicated to TMobile Sidekick 4G repair parts and services. In this section customers can choose to have their cellphone repaired by a professional if do-it-yourself repair is not an option. Some of the most popular services include Sidekick 4G LCD Screen and Window Repair, Charge Port Connector Repair, Broken T-Mobile Sidekick 4G Flip Repair, Speaker and Water Damage Cleaning Repair just to name a few.
The damages listed above are a result of mishandling of the cellphone in many ways. Sometimes damage can occur when a Sidekick is dropped. Other instances where damage can occur includes dropping a cellphone in water, sitting on or applying too much pressure to the screen or even leaving the cellphone in a humid environment. There are many daily activities that put a cellphone at risk for becoming damaged and they are not always apparent to the cell phone users.
Due to so many factors contributing to damage, Cell Phone Repair Shop has decided to offer a variety of solutions including the DIY repair and technician diagnosis/repair listed above. The site offers support for each choice and provides detailed information to help users navigate through T-Mobile Sidekick 4G parts and services.
About The Company:
Cellphone Repair Shop is the largest national cellphone repair center in the United States. The company's national cellphone repair facility and parts distribution center is located in California and provides services locally, online and nationwide through the website. Cellphone Repair Shop carries the largest inventory of replacement cell phone parts for most brands such as Apple, Blackberry, Garmin, HTC, Huawei, Kyocera, LG, Motorola, Nokia, Palm, Pantech, Samsung, Sharp, Sidekick and Sony, but they are especially popular for all their original T-Mobile Sidekick cell phone repair parts and services.
Contact:
For more information regarding T-Mobile Sidekick 4G repairs and TMobile Sidekick 4G replacement parts and accessories visit: http://www.cellphone-repair-shop.com/sidekick-4g-parts/ or call Toll Free (877) 288-4488
Be sure to become a fan on their social networking sites to receive the latest product updates, discount coupons and special offers.