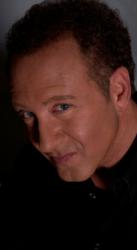 I'm a psychic and a skeptic all in one.
Chicago, Ilinois (PRWEB) November 20, 2012
Over the coming weeks, mentalist/futurist/psychic and ironically skeptic SIDNEY FRIEDMAN will release his 16th annual FRIEDMAN's FORECAST, a set of predictions for 2013. The early results are in for 2012 where Friedman once again predicted news events with remarkable accuracy. As predicted at the beginning of the year in the NEW YORK POST, FOX-TV NEWS, WGN-TV NEWS, on his website, in other media such as THE STREET, and as seen on ABC-TV's 20/20 and in FORBES MAGAZINE, his predictions included

the NYC floods as a result of Hurricane Sandy
facts about the election
Jennifer Aniston's engagement
an "unusual bug" in Brooklyn
Oscar winners
the trend of the stock market
and a remarkably close prediction re the unemployment rate
He may be the most accurate prognosticator of our time, yet as FRIEDMAN says, "I'm a psychic and a skeptic all in one. It's a mystical art more than a rational science, and therefore it is not 100%. Not knowing all of tomorrow is a necessary element of existence. No one can predict every moment of the future, and I am a doubter of anyone who claims to do so." More on this later.
But it seems SIDNEY FRIEDMAN does know SOME of the moments of the future. Perhaps the most extraordinary FRIEDMAN prognostications of this past year were the following (as published in a NEW YORK POST article, January 3rd, 2012 and stated on his website at http://www.SidneyFriedman.com ):
A) "Snow was BIG news last year in New York City. This year it's water!!!"
B) "I don't exactly know what this vision means, but strangely, for a short time there is an UNOCCUPYING of Wall Street."
As it turned out, both of these foretold the ravaging effects of one of the most unlikely weather incidents for that metropolis, HURRICANE SANDY which occurred two weeks ago in New York City, where Wall Street shut down, evacuations occurred, the markets closed, and water flooded much of the city, subways and islands.
What's more, five weeks prior to the storm, before it had even formed, as part of preparation for an ABC-TV "20/20" piece on Friedman, he FedEx'd the producers a prediction which stated: "Look! From east to west, comes the ocean white with foam, alone through our homes. A rare and potentially destructive wave hits eastern U.S. shores in 2013." Although it does state 2013, still it's a remarkable unlikely event of nature to foretell for any year, let alone to be 60 days off.
Says Friedman, "Regarding predictions like these, I wish I was wrong about them, or at least had more detail as to the timing and enormity of what was to occur."
Even so, with his outstanding accuracy, what is Friedman skeptical about?
In SIDNEY FRIEDMAN's words: "There are no seers, just semi-seers. Most of the future is UNPREDICTABLE. Even with my success, I am 71% accurate over 15 years, and I am at best average with exact time frames. I am skeptical of anyone who claims or implies 100% all-prescient knowledge of what's to come. Through a lifetime of studying this art, intuition and psychic ability do exist, but we get glimpses, hunches, inklings, impressions of tomorrow, and then we must interpret. That is as it should be."
Friedman continues: "The future is a combination of our actions combined with chance and fate. All three are at play. The wondrous thing is if you simultaneously regard the past while immersing in the present while at the same time feeling ahead to the future, the curtain will part ever-so-slightly on tomorrow's theater revealing a hint of the drama ahead. That is one of my techniques. I attempt to interpret what these IMPRESSIONS truly mean, though always, I keep the intention of releasing these predictions for fun and curiosity."
Other significant FRIEDMAN predictions from 2012 which were accurate included:
President Obama winning the election, but more so that Obama would win "TWO SOUTHERN STATES," which he did with Virginia and Florida, though he was wrong about a third party candidate siphoning off votes. (Also, keep in mind, election results seem obvious in retrospect, but back in December, with a floundering economy and poor popularity ratings for Obama, nothing was certain, especially foreseeing Obama would carry two southern states.)
Also, FRIEDMAN correctly predicted actress Jennifer Aniston would finally get engaged this year, and he was nearly 100% on his Oscar predictions, including the unlikely scenario of Woody Allen winning the best original screenplay statue for "Midnight in Paris." Allen had been snubbed since 1987.
One of SIDNEY FRIEDMAN's more bizarre predictions was: "An unusual bug is found in Brooklyn." And yes, it happened. In April, at the Maimonides Medical Center in Brooklyn, they reported and published "Unusual Endocarditis: Rare bug, Rare Site" when a patient was diagnosed with rare vegetations on both sides of his heart, the first reported case of this type. Published source: http://www.ncbi.nlm.nih.gov/pubmed/22270403
As for the unemployment rate, contrary to most pundits who at year's start said the rate would be lucky to drop to 8.5%, FRIEDMAN predicted a drop to 7.6%. Though admittedly not a total hit, so far this year he has gotten extremely close with October 1st's rate reported at 7.8%.
In fact, all in all, FRIEDMAN was so remarkably accurate this year, he should have predicted it would be A GOOD YEAR FOR PSYCHICS.
MOST IMPORTANT: Stay tuned. Over the coming weeks, FRIEDMAN will announce his 2013 prognostications. We predict he will.
For full results of 2012's FRIEDMAN's FORECAST and other past years, visit: http://www.SidneyFriedman.com For more information and interview availability, call 773-296-2445 or toll free 888-649-MIND.