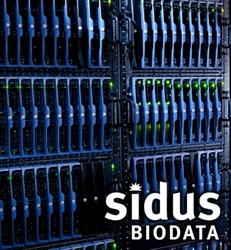 By subscribing to RuRo's software as a service from the Sidus BioData datacenter, laboratories will not only enjoy superior performance, reliability and security they will also have a solid partner in IT compliance
Annapolis, MD (Vocus) April 27, 2010
Sidus BioData, Life Science and Health IT hosting solution pioneer, today announced their partnership with laboratory software provider RURO. RURO's leading edge laboratory applications can now be hosted from Sidus BioData's FDA regulated cloud – an offering that provides a significant reduction in cost and IT compliance concerns for regulated laboratories.
With access to the latest cloud based technology and Sidus' CISA certified quality team, RURO's customers now have a scalable, robust, and compliant cost saving solution that is unparalled in the industry. "Our partnership with Sidus BioData allows us to offer our clients a truly unique hosting solution. Our expanded reach of enterprise class lab management and productivity technology allows our customers to focus on their core competencies rather than getting distracted by IT management and maintenance," said RURO CEO, Vlad Lebedev.
Sidus BioData's Datacenter is one of the only fully FDA/HIPAA Qualified commercial Datacenters in the United States and one of the first in North America to align with International Society of Pharmaceutical Engineers (ISPE) GAMP5. "By subscribing to RuRo's software as a service from the Sidus BioData datacenter, laboratories will not only enjoy superior performance, reliability and security they will also have a solid partner in IT compliance," said Sidus COO, Jason Silva.
For more information about Sidus BioData, please visit http://www.sidusbiodata.com.
About Sidus BioData
Sidus BioData is part of Sidus Group, LLC - a Maryland owned and operated IT Hosting service provider who has set the standard for Managed Hosting and Colocation excellence since 1999. For the past decade, Sidus has demonstrated its superior capabilities in the managed hosting of sensitive data for multiple states voter registration systems, federal agencies, and HIPAA compliant hosting solutions for medical billing and transcription companies. As a logical expansion of these capabilities, their recent acquisition of IT Regulatory Solutions provider, ThinkCompliance, LLC, allows them to provide the Life Sciences & Health IT communities with a truly unique service offering: Sidus BioData. Visit http://www.sidusbiodata.com.
About RURO
RURO Inc, headquartered in Frederick, Maryland, specializes in development and production of state of the art computer software to increase productivity for academic, biotechnological, pharmaceutical, medical and government (homeland security) laboratories in the USA and worldwide, while maintaining the highest level of security, versatility, and knowledge.
RURO is a company driven to innovate. With a fervent focus on relevant and novel software technologies that address needs of scientists, RURO strives to be the best at integrating world-class technologies and customer needs into products which have no analogs on the current software market.
For more information please visit RURO online at http://www.RURO.com.
###