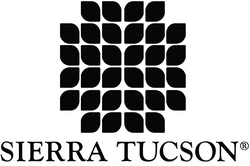 In the Progressions Program, an EMDR Intensive will allow patients to complete four consecutive sessions of resource building, trauma resolution, and future template work, i.e., healthy, alternative responses
Tucson, AZ (Vocus) October 1, 2009
Beginning in September 2009, Sierra Tucson's Progressions Program began offering an innovative new option: EMDR Intensives. EMDR (Eye Movement Desensitization and Reprocessing), developed in 1987 by Dr. Francine Shapiro, has proven effective in resolving traumatic experiences and is recommended by the American Psychological Association and leading authorities on trauma resolution.
Sierra Tucson's experts in trauma recovery confirm the benefits of this intensive EMDR work. Maureen C. O'Connor-Strout, LPC, Sierra Tucson's EMDR Coordinator, advises that Sierra Tucson has been offering EMDR on consecutive days since 2005, initially for temporary state changes, i.e., to reduce Axis II defenses or blocks to healthy grief resolution, then leading into more permanent trait changes via the trauma protocol. "In the Progressions Program, an EMDR Intensive will allow patients to complete four consecutive sessions of resource building, trauma resolution, and future template work, i.e., healthy, alternative responses," states Maureen O'Connor-Strout. "Patients will benefit from a contained, therapeutic milieu as they address and resolve traumatic issues without day-to-day life stressors."
The two-week EMDR Intensives offer participants individual therapy in four to five two-hour EMDR sessions per week with group therapy support and containment as well as daily debriefing sessions with an EMDR therapist. Participants receive a full complement of assessment services, as applicable, including full psychological assessment/testing, genograms, and consultations for grief, spirituality, and trauma.
Schedules in the Progressions Program can be tailored to the specific focus of the EMDR Intensives, with additional therapeutic services available, including Somatic Experiencing®, Acupuncture, Equine-Assisted Therapy, Challenge Course, Experiential Groups, and a day hike in the nearby Santa Catalina Mountains.
Additional Integrative Therapies are available, as appropriate for each individual, to advance the process of recovery. Integrative Therapies may include Somato-Emotional Release Massage, Swedish Massage, Reiki, Zero Balancing, Yoga, Qigong, and Meditation.
EMDR Intensives, designed for individuals who are currently in therapy and want to "fast forward" the healing process, effectively treat post-traumatic stress disorder (PTSD) and other disorders such as phobias, depression, and anxiety. EMDR Intensives offer a unique opportunity to work intensely on the specific issues or unresolved traumas that prevent living at full potential, including unresolved grief and loss, unresolved adult and/or childhood trauma, relapse prevention, parental loss of child, seniors' issues, women's issues, smoking cessation, interpersonal relationships, and performance enhancement.
Read more about Sierra Tucson's Progressions Program and EMDR therapy on Sierra Tucson's website.
Sierra Tucson, celebrating over 25 years of Compassionate Care and Clinical Excellence, is internationally renowned for treating coexisting disorders. Sierra Tucson offers specialized treatment programs for Alcohol and Chemical dependency, Chronic Pain, Eating Disorders, Mood and Anxiety Disorders, Trauma Recovery, and Sexual Compulsivity. The Family Program enhances long-term success for the patient and extends healing to the family. Located on 160 acres at the foot of the Santa Catalina Mountains near Tucson, Arizona, this exceptional facility offers a beautiful natural healing environment and the highest level of confidentiality. For more information about Sierra Tucson and its programs, please call 800-842-4487 or visit SierraTucson.com.
Sierra Tucson is a member of CRC Health Group, the most comprehensive network of specialized behavioral care services in the nation. CRC offers the largest array of personalized treatment options, allowing individuals, families, and professionals to choose the most appropriate treatment setting for their behavioral, addiction, weight management, and therapeutic education needs. CRC is committed to making its services widely and easily available, while maintaining a passion for delivering advanced treatment. For over two decades, CRC programs have helped individuals and families reclaim and enrich their lives. For more information, visit CRChealth.com.
###