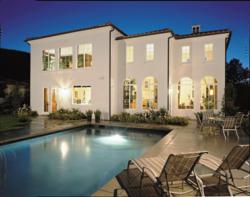 We are committed to being an energy leader in Southern California, offering the highest quality product, supporting best installation practices and giving clients peace of mind in the form of our limited lifetime warranty
San Diego, California (PRWEB) May 12, 2012
Sierra Window Concepts (SWC) announced its 20th anniversary in business this month and is offering significant discounts on windows, doors and patio enclosures in celebration. Starting from humble beginnings, SWC is now a leading manufacturer of high quality, energy efficient windows and sliding patio doors in the Southern California region.
The company's two owners, John Shadrach and Mitch Stern have been selling windows since 1987. In 1992 the business partners recognized the potential for energy efficient windows and established Sierra Window Concepts in Southern California. At the time, SWC was one of the first businesses to offer energy efficient windows to a public hungry to live in more energy efficient homes and save on energy bills.
"From the very beginning, we knew this concept was going to be big," said John Shadrach, CEO of SWC. "Our consumers wanted to lower their energy footprint while also enjoying beautiful, well-crafted windows. The rest is history."
From its founding, SWC has expanded to four separate locations that serve the Southern California communities of San Diego, Riverside, Los Angeles, San Bernardino, Orange County and Coachella Valley. The company has also introduced new product offerings, including patio doors, patio covers, carports, and Stretch-Guard exterior home coating.
SWC's top-selling products, however, continue to be its vinyl duel-paned replacement windows, which offer beauty, security and energy efficiency. Since its inception, the company has sold over 500,000 windows in a variety of designs including bays, bows, double hung windows, sliding, French single, picture, garden and more.
SWC's co-owner and CFO, Mitch Stern, attributes the company's longevity to honoring its mission statement. "We are committed to being an energy leader in Southern California, offering the highest quality product, supporting best installation practices and giving clients peace of mind in the form of our limited lifetime warranty," said Stern. "This was the SWC mission from the beginning, it continues to be our mission, and it will be our mission going forward."
In celebration of its 20th anniversary, SWC is offering customers an $89 rebate on each window, $300 off patio doors, $500 off patio covers and $1,500 off patio enclosures. They will also be offering three free upgrades on the purchase of windows including free EZ-Klean glass. These special discounts are only available until the end of May.
To learn more about Sierra Window Concepts, its products and its history, visit the company's website at http://www.swcwindows.com.