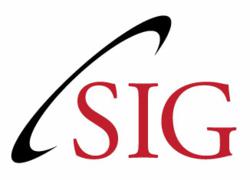 "I have been attending SIG events for over ten years and still find it to be the preeminent organization for serious, senior procurement and supply chain executives."
- Tim Minahan, EVP Network Strategy & Marketing, Ariba
San Francisco, Calif. (PRWEB) February 21, 2013
SIG, the premier membership community for sourcing and outsourcing executives is pleased to announce that SIG executives, Dawn Evans, CEO and Jeff Felix, COO were recently honored as the supply chain's best and brightest in Supply & Demand Chain Executive's "Pros to Know" awards, with Evans earning an additional accolade as one of the top five female "Pros to Know" in the supply chain industry.
Now in its 13th year, the Supply & Demand Chain Executive "Pros to Know" awards recognize supply chain practitioners and providers who prepare the supply chain community to meet industry challenges, as well as those who demonstrate leadership by managing risk in the supply chain; provide competitive advantage; and deliver value to the bottom line.
Although SIG has been in operation since 1991, since Dawn and Jeff assumed their leadership roles, the organization has undergone radical changes that have kept SIG Summits and other events fresh and relevant. Says Tim Minahan, another 2013 "Pro to Know" and EVP Network Strategy and Global Marketing, Ariba, "I have been attending SIG events for over ten years and still find it to be the preeminent organization for serious, senior procurement and supply chain executives. I personally look forward to each and every event because I know the discussions will be stimulating, with companies pushing the envelope on supplier collaboration and relationships."
"Jeff and I are both humbled and honored by this widely-acclaimed supply chain recognition. We have worked hard over the last five years to give SIG a voice in the industry that is sought-after and trusted," says Dawn Evans, SIG CEO. Adds Jeff Felix, "We take these individual awards as tokens that SIG continues to be seen as a neutral advisor bringing practitioners and providers together for trusted insights in an environment that promotes a spirit of collegiality and collaboration."
About Sourcing Interests Group
Sourcing Interests Group (SIG), http://www.sig.org, is a membership organization that has served sourcing and outsourcing professionals from Fortune 500 and Global 1000 companies throughout its 22-year history. SIG is unique in that it blends practitioners, service providers and advisory firms in a non-commercial environment. Members of all types are focused on improving bottom-line performance, quality and customer service through strategic sourcing/procurement and outsourcing initiatives. SIG is acknowledged by many as a world leader in providing an ongoing forum for networking and sharing thought leadership, innovation and "next" practices.