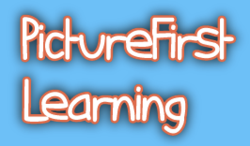 "Medication and other treatments for ADHD will not necessarily provide your child with effective learning strategies because the approach may not be targeting your child's learning style."
Manhattan Beach, CA (PRWEB) January 31, 2012
"Before we diagnose children with ADHD, we need to consider if it is simply a conflict of learning styles," Educational Psychologist Melanie West stated in January, 2012, after looking into recent ADHD guideline changes by the American Academy of Pediatrics. "Many children are visual and kinesthetic learners. When forced to sit in schools that rely heavily on pencil-paper tasks and rote memorization, these types of learners become distractible, restless, and low performing often ending up being incorrectly diagnosed with ADHD."
A few months ago, the American Academy of Pediatrics increased the age range for the diagnosis and treatment of attention deficit disorder, expanding the diagnosis process for children ages 6 through 12 to now reach children ages 4 through 18.
So how exactly can a conflict of learning styles be misdiagnosed as ADHD?
Brian Palmer from Slate magazine stated that a child with ADHD "will fidget, interrupt, and not play well with others...they can't focus on schoolwork, don't follow basic instructions, and lose things all the time."
"These are the exact same symptoms you see in kids whose learning styles are in conflict with a specific teaching style," says Melanie West.
Kinesthetic learners, for instance, learn better when moving. A teacher or parent may consider overly active or highly distractible behavior as the cause for learning struggles when, in fact, this type of learner MUST move in order to process information. Stop the movement and NO learning will occur.
Moreover, many learners simply don't learn through "drill and kill" activities or memorization. These students struggle to learn not because they lack focus or attention, but because these teaching methods DON'T teach this type of brain.
These same learners are commonly misdiagnosed with ADHD or with another learning disability.
Here's one example Melanie West used to demonstrate what a conflict in learning styles may look like.
In kindergarten and first grade, children are required to memorize the high frequency words (often called The Dolch Words), such as "the", "a", and "am". These words are sometimes referred to as The Sight Words because they can not be sounded out and must be read without hesitation to build reading fluency.
For children who have a visual or kinesthetic learning style, rote memorization does not provide the visual imagery or meaning that their brains need to learn.
Surprisingly, these same children can learn to read difficult words like "guitar" or "dinosaur" because they evoke visual, meaningful information.
Before diagnosing your child with ADHD or a Learning Disability, Melanie says parents "should explore alternative approaches to learning that target visual and kinesthetic processing. Medication and other treatments for ADHD will not necessarily provide your child with effective learning strategies because the approach may not be targeting your child's learning style."
About PictureFirst Learning
PictureFirstLearning provides sight word flash cards, worksheets, and books for K-2 students. Headquartered in Manhattan Beach, CA, PictureFirstLearning.com was founded by Melanie West and Suzanne Kisly Coburn of The Right Side of Learning, Inc. To find out more about PictureFirstLearning and the Sight Word products, visit http://www.picturefirstlearning.com.
About Melanie West
Melanie West is an Expert in Life-Long Learning. Both an accomplished educational psychologist and mother of four, Melanie West has devoted her life to helping children succeed both in school and in life. Over the past 15 years, Melanie has helped thousands of parents understand their children's behavior and learning, allowing them to resolve even the toughest of problems.
You can also contact her by email: melanie.west(at)therightsideoflearning(dot)com.
###