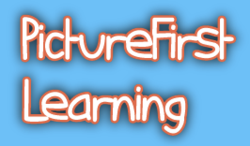 When your child is struggling to learn, stop forced memorization and find ways that do work.
Manhattan Beach, California (PRWEB) January 31, 2012
"It's a fact that many students simply can't learn by memorizing words and facts," Melanie West recently discussed with a group of parents in Manhattan Beach, California. "When your child is struggling to learn, stop forced memorization and find ways that do work. Simply put, Drill and Kill doesn't work! Children who are experiencing a slow learning rate are in fact showing you that their brains need deeper, more meaningful learning strategies."
For nearly a century, the American school system has relied on one fundamental practice: the teacher's job is to lecture, and the student's job is to memorize.
As Tom Stafford from MindHacks.com said in his article "Make Study more Effective, the Easy Way," "There's a dangerous idea in education that students are receptacles, and teachers are responsible for providing content that fills them up."
As an Educational Psychologist, Melanie West has worked with hundreds of students who are diagnosed with "learning disabilities." But she believes that the problem is not within the child's brain, but with the way school systems approach the learning process.
"Schools rely solely on rote memorization when teaching students to read the most critical words in our language. But not every student is able to learn effectively with memorization."
While addressing the group of parents, Melanie stated that every parent should find ways to allow their children to learn in the way that best fits their learning style.
"While we can't fix the school system overnight, you as parents can help your child. There are many great programs out there just for this. For instance, my colleague and I created a program that helps students learn the most frequently read words in our language (often call Dolch Words or Sight Words). These words are typically taught using rote memorization only, never giving a child an opportunity to truly learn these critical words. Our program allows students to immerse themselves visually and kinesthetically within the words, allowing a deep and meaningful level of learning to occur."
About PictureFirst Learning
PictureFirstLearning provides sight word flash cards, worksheets, and books for K-2 students. Headquartered in Manhattan Beach, CA, PictureFirstLearning.com was founded by Melanie West and Suzanne Kisly Coburn of The Right Side of Learning, Inc. To find out more about PictureFirstLearning and the Sight Word products, visit http://www.picturefirstlearning.com.
About Melanie West
Melanie West is an Expert in Life-Long Learning. Both an accomplished educational psychologist and mother of four, Melanie West has devoted her life to helping children succeed both in school and in life. Over the past 15 years, Melanie has helped thousands of parents understand their children's behavior and learning, allowing them to resolve even the toughest of problems.
You can also contact her by email: melanie(dot)west(at)therightsideoflearning(dot)com.
###