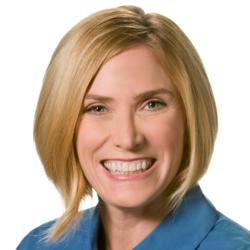 Manhattan Beach, CA (PRWEB) November 30, 2011
Melanie West, educational psychologist and expert in life-long learning, recommends the best educational toys for young children.
For PreK to 1st Graders, here's what Melanie recommends:
PictureFirst Sight Word Flash Cards, $12.99
End drill and kill! Melanie West and Suzanne Kisly-Coburn created this 21st century approach activates the brain for long-term learning. With PictureFirst Learning, parents can teach their children sight words in a visual, fun, and creative way.
Alex Monkey Balance Board, $19.99
Balance builds neurological connections. Children will learn faster and more effectively when practicing math facts and spelling while balancing on this fun toy.
Reusable Modeling Clay, $7.99
Clay activate the deepest center in the brain for learning. 3D thinking helps children become creative and dynamic thinkers.
For 2nd to 4th Graders, Melanie recommends these toys:
Guess Who, $16.99
Children have a blast playing this classic game, while building deductive reasoning skills that are required for higher math and logical problem solving.
Countdown, $19.99
Math facts can be fun. This game engages children's kinesthetic learning, allowing them to master concepts and replace boring worksheets with real knowledge.
20Q, $10.99
Children don't even know they're reading when they play this game! While building higher order thinking, this game stimulates critical thinking and global reasoning skills.
About Melanie West
Melanie West is an Expert in Life-Long Learning. Both an accomplished educational psychologist and mother of four, Melanie West has devoted her life to helping children succeed both in school and in life. Over the past 15 years, Melanie has helped thousands of parents understand their children's behavior and learning, allowing them to resolve even the toughest of problems.
You can also contact her by email: melanie.west(at)therightsideoflearning(dot)com.
About PictureFirst Learning
PictureFirstLearning provides Sight Word Flash Cards, worksheets, and books for K-2 students. Headquartered in Manhattan Beach, CA, PictureFirstLearning.com was founded by Melanie West and Suzanne Kisly Coburn of The Right Side of Learning, Inc. To find out more about PictureFirstLearning and the Sight Word products, visit http://www.picturefirstlearning.com.
###