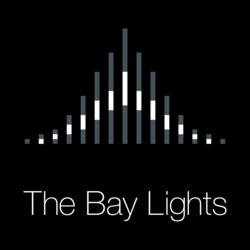 San Francisco, CA (PRWEB) May 18, 2013
Blue & Gold Fleet, San Francisco's premier provider of ferry and water excursion sightseeing tours, has announced special Friday night cruises that will give passengers an optimal viewing experience of The Bay Lights.
The Bay Lights is the world's largest LED sculpture at 1.8 miles wide and 500 feet high. Inspired by the San Francisco-Oakland Bay Bridge's 75th Anniversary, this installation features 25,000 white LED lights individually designed and orchestrated by internationally renowned artist Leo Villareal. Each night from Monday through Friday starting at 8:00 pm until 5:00 am, the Bay Bridge is transformed into a stunning, illuminated canvas, making the bridge one of the many places to visit in San Francisco.
Blue & Gold Fleet will be offering special private cruises to give passengers the best seats on the Bay to enjoy this landmark art installation. The Blue & Gold Fleet Bay Lights Sunset Cruise will set off on select Friday nights for the lighting of the Bay Lights. Passengers will cruise alongside the Bay Bridge as the Captain provides interesting facts and trivia about the bridge and The Bay Lights installation. The cruise will also sail near the Golden Gate Bridge, providing ideal sunset photo opportunities. Onboard the cruise, a full bar is available, along with a complimentary drink with each ticket.
The Blue & Gold Fleet Bay Lights Sunset Cruise runs 7:30pm-9:00 pm on May 24, June 7, June 21, July 12, July 26, August 2, August 16, and August 23 in 2013. Future dates will be released at a later time. For more information or to book a cruise, visit http://www.blueandgoldfleet.com
About Blue & Gold Fleet
Blue & Gold Fleet is the Bay Area's largest and premier provider of Bay Cruises, Ferry Service and Motorcoach Tours. While they live for intrigue and adventure, safety is the cornerstone of their entire operation. That's why their experienced captains, crew, reliable vessels and buses ensure their guests a safe, comfortable experience around San Francisco and the Bay. They are also proud to be a national leader around sustainable and environmental practices, as shown through their numerous awards. Located at PIER 39 in San Francisco, Blue & Gold Fleet offers Bay Cruises, the Bay Area's only white knuckle ride on RocketBoat, and scheduled ferry service to Sausalito, Tiburon, Angel Island, Vallejo, Alameda and Oakland. Additionally during baseball season, they provide ferry service to and from AT&T Park. On land, their comfortable Motorcoach Tours take visitors from around the world to some of the most incredibly beautiful tourist attractions in San Francisco and Northern California.