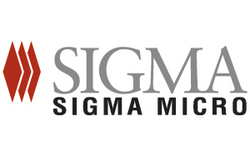 Our vision of bringing these two industry leaders together under Sigma Holdings, Inc. is coming to fruition
Indianapolis, IN (Vocus) February 9, 2009
Sigma Micro , the trusted provider of end-to-end technology and services for multichannel direct retail, announced today an expanded suite of new business services for direct retail clients including advanced reporting, analytics, creative marketing and web design, as well as product fulfillment and call center services through its sister company Stark Bro's Fulfillment , the leader in outsourced Third-Party Logistics.
The full suite of services is designed to provide direct retail clients with resources for driving sales and gaining operating efficiencies at fractions of the cost of an in-house investment. With an expanded team of creative marketers, web designers, and the business intelligence professionals behind Controller+ and SigmaCommerce enterprise software products, Sigma Micro will allow clients unprecedented access to its 26 years of retail expertise.
Stark Bro's, who utilizes Sigma Micro technology to serve their client base, joined the Sigma Holdings, Inc. family of companies in February, 2008. The strengthening relationship between the two sister companies is providing Sigma Micro clients more opportunities for operational efficiency.
"Our vision of bringing these two industry leaders together under Sigma Holdings, Inc. is coming to fruition," said Al Langsenkamp, CEO of Sigma Holdings, Inc. "Our team of retail technology experts at Sigma Micro combined with the power of Stark Bro's Fulfillment gives us an unmatched service offering in the direct retail marketplace."
"Our retail clients run great businesses," said Matt Konkle, President of Sigma Micro, "and there's never been a better time for them to leverage our proprietary technology and industry expertise. We specialize in the areas our clients shouldn't have to worry about. While we handle their operational cost centers, they can merchandise and sell more great products."
The comprehensive services rollout will include creative web design and construction services, SEO/SEM consulting, web analytics consulting, advanced reporting and data management services, full-service ecommerce operations outsourcing, pick/pack/ship services, and outsourced call center services.
About Sigma Micro
For over 26 years, Sigma Micro (http://www.sigma-micro.com) has been the backbone of successful direct retail businesses. Its order management software system, SigmaCommerce, includes powerful tools for managing every aspect of a multi-channel direct retail business, including an exclusive ecommerce eStore Manager. Sigma Micro serves small to mid-sized direct retailers with next-generation software and premier professional services, along with complete outsourced fulfillment services.
Sigma Micro is a privately held company headquartered in Indianapolis, Indiana, with development centers in Chandigarh and Kochi, India. Sigma Micro's R&D, services, and hosting facilities are located in Indianapolis.
About Stark Bro's Fulfillment Services
Stark Bro's Fulfillment Services® (http://www.starkbrosfulfillment.com) provides specialized fulfillment and call center services that go beyond the capabilities of traditional fulfillment firms. It operates with an easily replicable business model and a flexible operating system, which allows Stark Bro's and its clients to grow and flex as sales cycles dictate.
It focuses on small to mid-sized multi-channel retailers, freeing up business owners to concentrate on product selection, sales and marketing. Stark Bro's total business solution includes ordering, customer contact, vendor management, freight management and more. The company operates two warehouse and distribution facilities located in Louisiana, Mo.
Contact Information
Steve Warren - VP Sales
Sigma Micro, LLC.
Phone: 317-713-8601
# # #