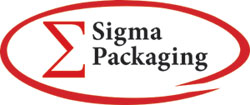 We are continuously purchasing equipment to build our in-stock inventory and meet customer demand.
Evansville, Ind. (PRWEB) August 07, 2012
Sigma Packaging, an Evansville-based international broker of pre-owned packaging and processing equipment, announced Monday the purchase of their second building on the city's north side.
The new facility, located at 4920 O'Hara Drive, includes 76,000 square feet of warehouse space and ready-to-use office areas, and is primed for a fully-functional machine shop for equipment repair and refurbishment.
Rob Palmer, Sigma Packaging president and owner, said the additional space was required to keep pace with the company's significant growth in the used equipment industry.
"We are continuously purchasing equipment to build our in-stock inventory and meet customer demand," said Palmer. "This expansion will allow the company to continue its current growth trend, as well as expand existing services in corporate asset management and equipment consignment."
This is the second building purchase in the last two years for the company. In 2010, they purchased their current 130,000 square foot facility at 3001 Maxx Road in Evansville, Ind.
The new building's location, just one half mile from Sigma Packaging's main offices and warehouse, played a large role in the company's decision to purchase the property, said Palmer, citing quick and efficient movement of equipment between the two locations as a primary benefit.
Other determining factors included the building's modern features and its suitability for their current and future business needs.
"We were fortunate to find this property at an affordable price, especially at a time when expansion was necessary," said Palmer.
During a facility tour Monday, Palmer offered the following facts in reference to the company's growth:

More than 2,500 items were added to their online inventory between January and June this year, equaling more than 13 new items per day.
Their number of new customer contacts has multiplied on average 150% per year - for the last four consecutive years.
During the last two years, the company has added 10 permanent full-time employees and is looking to fill two additional positions before the end of 2012.
According to tentative plans, the additional warehouse space will primarily be used for large, specialized packaging machines and processing equipment, as well as customer-owned pieces on consignment. Future plans include the possible relocation of their machine shop and staff to the new facility for more efficient repair of large machinery and the ability to grow their equipment rebuild services.
About Sigma Packaging
Headquartered in Evansville, Ind., since 2003, Sigma Packaging has become a major supplier of used packaging and processing equipment to a wide variety of consumer and industrial companies. Sigma specializes in post-production packaging equipment, such as stretch wrappers, shrink wrappers, flow wrappers, cartoners, metal detectors and checkweighers. They also stock a wide selection of mixers, tanks, kettles, extruders and other types of processing-related equipment. To learn more about Sigma Packaging and view their selection of in-stock and brokered equipment, visit http://www.sigmapackaging.com.
###