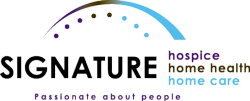 Portland, Oregon (PRWEB) June 05, 2013
Not everyone goes to their deathbed surrounded by loved ones— which is why Sandra Clarke, CCRN, began the No One Dies Alone (NODA) program in November 2001 at Sacred Heart Medical Center in Eugene, Oregon. The goal of the program is to provide companionship and support for dying individuals so that no patient dies alone.
Bedside companions act as surrogate family members by holding a bedside vigil with patients who are typically in their last 24 or 36 hours of life. The program supports a time when nursing is no longer needed, but the loving presence of a compassionate individual is valued. Families are extremely appreciative of volunteers of NODA for the assurance that their loved one will not be alone during the final stages of life.
NODA is available for individuals on any Hospice program. There are currently 190 volunteers who serve 60 senior living care facilities around the Portland, OR metropolitan area. There is a growing demand for this service and everyone deserves to die in the comforting presence of another person.
No nursing skill is necessary to volunteer. Signature Hospice is looking for kindhearted members of the community to serve as NODA volunteers. Because of the nature of the program, we ask that volunteers be older than 18 years of age.
Please join us for a two hour training session on June 19th (details below). Sandra Clarke will give a special presentation on why she started NODA and why it is such a vital volunteer service to our communities. Please join us.
When & Where
No One Dies Alone Volunteer Training
Wednesday June 19, 2013
1pm – 3pm
Light refreshments provided
Bridgeport Center 7632 SW
Durham RD
Suite 130
Tigard, OR 97224
Please RSVP to:
Jim Pfeifer
1-800-936-4756
jpfeifer(at)4signatureservice(dot)com