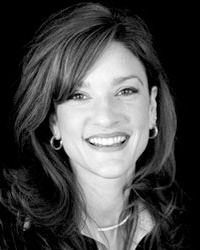 I am extremely fortunate to have had the opportunity to build my career with an entrepreneurial firm that values people, talent and passion, working alongside some of the most accomplished professionals in our industry.
Atlanta, Georgia (PRWEB) April 12, 2013
In her 10 years with the firm, Fortner has held multiple positions which has allowed her to learn all aspects of the business. Every day, she strives to create great experiences and environments for SignatureFD team members and clients, qualities that will make her an excellent partner as the firm continues to grow.
Currently, Fortner serves as the SignatureFD's Director of Operations, where her responsibilities include promoting the firm's culture, building high-performance teams, and orchestrating business solutions consistent with firm vision, values and goals. As Chief Compliance Officer, she is responsible for ensuring the firm's compliance with legal and regulatory mandates.
Prior to joining SignatureFD in 2003, Fortner was a Senior Operations Supervisor at a trust company, where she managed all portfolio and security operations. She also worked as a financial associate with an investment management firm in Marietta, Georgia. Fortner is an Investment Advisor Certified Compliance Professional and holds her Series 65 securities license.
"Heather will be a great partner and we are proud to have her on the SignatureFD team," said SignatureFD CEO Jeff Peller. "She is a dedicated, committed, and results-oriented operations leader who has the ability to develop people and display empathy, all while overseeing firm risk management. It is especially rewarding to watch someone grow and succeed from within our firm. The entire management team is very proud of Heather's accomplishments."
About SignatureFD
SignatureFD is an innovative and comprehensive financial design firm with a simple mission: To empower each client to use their wealth to live a great life. Founded in 1997, SignatureFD, LLC was formed to provide financial planning and investment advice to high net worth families, retirement plans, and non-profit organizations. For more information, visit the SignatureFD website at http://www.signaturefd.com.