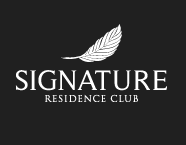 Las Vegas, Nevada (PRWEB) May 24, 2013
Signature Residence Club remains one of the top vacation clubs in the industry, and to create a positive change in their community this company is choosing local charities that will operate at a local level. This travel club understands the importance of operating at a smaller more specific level, which is why they are taking the selection of a charity to support so seriously.
Signature Residence Club recognizes the importance of promoting positive change in their local community that is why they are choosing a charity that will assist local citizens. All too often companies choose large charities that typically do not assist smaller communities, which is why Signature Residence Club is on the hunt for a charity that has a good reputation and makes assisting the local community a priority. The problem that arises with larger charities, are that individuals may not receive the same degree of support as the overall campaign of the charity, and this is why this vacation club is searching for a charity that gives the most back to individuals, by operating at a smaller scale.
Signature Residence Club is choosing a charity based on many preliminary requirements combined with the charity's individual mission and purpose. This travel club enjoys giving back to the community and wants to make sure that the charity that is chosen can present the positive methods for change that the Signature Residence Club up holds. This is why this charity selection process is taken so seriously and the selected charity will be revealed in the upcoming weeks. This extensive selection process guarantees that the charity that this travel club aligns with, with have the same interests for supporting the community. This is exciting for the local community of Cabo San Lucas, and this vacation club is looking forward to witnessing all of the positive change in the community.
Signature Residence Club is an amazing travel club that provides members with exquisite vacations at a mere fraction of the price. These highly affordable vacations give travelers a broadened range of destinations, making vacations to exotic destinations possible. This is a company that has been assisting travelers in obtaining dream vacations for over the last two decades. Travelers are looking forward to all the affordable travel deals this summer with the assistance of the services of the Signature Residence Club.
Signature Residence Club
1710 First Avenue
New York, NY 10028
Phone: 1-888-538-9897
Email: info(at)signatureresidenceclub(dot)com
Website: http://www.signatureresidenceclub.com/