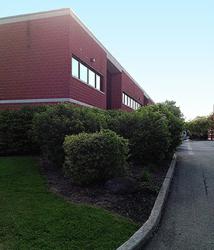 Opening the New York office was the natural step in fulfilling our pledge of offering outstanding service to our customers...this office allows us to reach our customers quickly and more efficiently.
—Rick Debus
CEO, Signazon.com
Secaucus, NJ (PRWEB) June 26, 2013
Custom sign printing company Signazon.com is pleased to announce the opening of a New York area production facility. Located at 601 Penhorn Ave. Ste. 3, Secaucus, NJ, 07094, the new location is only seven miles away from the heart of New York City and just across the Hudson River. Having a New York metropolitan facility allows Signazon to provide expanded service to its customers on the East Coast.
The central location of the office allows Signazon to provide one-day shipping via FedEx Ground to the sprawling New York metropolitan area as well as most of Pennsylvania and Maryland. Two-day Ground shipping has been extended to the rest of the Mid- and Central-Atlantic seaboard and the Great Lakes region of the United States.
"Opening the New York office was the natural step in fulfilling our pledge of offering outstanding service to our customers," says Rick Debus, CEO of Signazon.com. "With a large portion of our customers based in this area, this office allows us to reach our customers quickly and more efficiently."
For many business owners around the country, quick turnaround is an important factor when choosing a printing company. Business owners, according to Debus, don't have the luxury of waiting around several weeks in order to receive their custom-printed order.
"Our customers are looking for fast, high-quality printing and want to avoid wasting time and money. Our goal is to print and ship the product as quickly as possible without sacrificing quality," says Debus. "Shorter shipping times will help us achieve this goal."
Signazon.com has carved a niche for itself as a fast and reliable source of high-quality, custom printing for thousands of people around the country. Since its establishment, the company has experienced tremendous growth thanks to its advanced technologies and customer service.
Similar to Signazon.com's main production facility in Dallas, TX, the New York facility is fully-equipped with the latest printers and equipment to ensure that every custom product, from car magnets to vinyl banners, is produced with high-resolution color printing and premium materials.
"As we continue to grow, we will always offer the same, high-quality products that our customers have grown to expect from us," says Debus. "We're excited for the growth of our company and are looking forward to better serving our customers both in this region and around the rest of the country."
The New York facility is also an order pickup location, offering convenience and personalized service for residents in the area. Customers can request New York Metro pickup during the checkout process. For questions about order placement or pickup, contact Signazon New York at (212) 337-9850.
To learn more about Signazon.com's New York office, please visit http://www.signazon.com/new-york/.
About Signazon.com
11969 Plano Rd., Ste 190
Dallas, TX 75243
1-800-518-1217
PR Contact: Jason.p(at)signazon(dot)com
Signazon.com is the leading online company for custom New York signs and banners. Signazon.com offers free template-based graphic design and high-quality, full-color digital printing, as well as fast nationwide shipping of car magnets, window graphics, yard signs, marketing materials and more through its Dallas, TX and Secaucus, NJ production facilities.