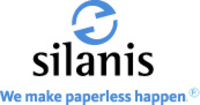 Organizations are looking for an e-signing standard across all applications, and ApproveIt provides that standard. It is the electronic equivalent of a one-pen solution
Montreal, QC (PRWEB) September 4, 2007
Leading electronic signature provider Silanis Technology is pleased to announce support for Microsoft Office 2007 and Adobe Acrobat 8.1. With ApproveIt® Desktop, Version 5.8.2, Silanis continues to offer the broadest support of any electronic signature vendor.
Specifically, Silanis' flagship product now supports Adobe Reader 8.1, Adobe Acrobat 8.1 and ActiveClient 6.0. And, as part of its support for Microsoft Office 2007, ApproveIt Desktop integrates easily with Microsoft Word and Excel, and Windows XP SP2.
"This latest release is proof of our continued commitment to supporting the most commonly used document formats," said Richard L. Warren, chief executive officer, Silanis.
"Organizations are looking for an e-signing standard across all applications, and ApproveIt provides that standard. It is the electronic equivalent of a one-pen solution," said Silanis.
Different processes naturally lend themselves to different formats: MS Excel for timesheets, Adobe PDF for contracts and MS Word for letters and agreements. Organizations should not have to change the format of their choice or their workflow, simply to adopt e-signatures.
ApproveIt enables electronic signing quickly and easily, whether an organization's approval processes take place within its four walls or in front of customers. As a plug-in for popular business applications, documents or forms can be routed via a traditional workflow process or electronic content management system.
Signing can take place at an individual's desktop, on a laptop computer or at a designated signing station for customer-facing applications. An electronic signature is applied to documents using a secure, electronic file containing the signer's handwritten signature - or using an electronic signing pad that captures a person's 'live' signature.
Because the electronic signature is permanently embedded within documents and forms, it can be securely routed using e-mail, or any workflow or content management system. It can also be combined with third-party user authentication products, including PKI digital certificates, smart cards, tokens and biometrics.
E-signatures allow organizations to approve documents in a fraction of the usual time. ApproveIt eliminates the inefficiencies and cost of paper from daily business processes, ensuring reliable and auditable business records.
About Silanis:
Founded in 1992, Silanis Technology Inc. is the largest and most experienced provider of electronic signature solutions. More than 1,400 government and commercial organizations, representing two million users, depend on Silanis' solutions to accelerate operations, improve service and reduce costs.
The company's solutions not only eliminate the inefficiencies of paper; they provide reliable and auditable records needed to demonstrate compliance with applicable laws, standards, regulations and policies.
###