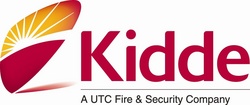 Homebuilders and interior designers told us that homeowners want their smoke alarms to be virtually unnoticeable and maintenance-free
MEBANE, N.C. (PRWEB) May 5, 2008
"Homebuilders and interior designers told us that homeowners want their smoke alarms to be virtually unnoticeable and maintenance-free," said Chris Rovenstine, vice president of marketing for Kidde Residential and Commercial, a leading manufacturer of fire safety products. "Kidde prides itself on continuing to develop new products, like Silhouette, that address our customers' needs."
Targeted to the residential construction and home renovation markets, Silhouette's low profile protrudes about half an inch from the ceiling, allowing it to blend in with its surroundings.
Once installed, homeowners won't have to replace the Silhouette smoke alarm's batteries. The AC- powered alarm contains a sealed lithium battery that will last the life of the unit, offering backup protection during power outages. The battery will recharge automatically once power is restored. At the end of its life, each alarm will emit a chirp to indicate that the unit needs to be replaced. The Silhouette has a limited ten-year warranty. The National Fire Protection Association recommends replacing smoke alarms every 10 years.
Silhouette also features Smart Hush(TM), a simple, one button technology that handles several key operations. Homeowners can test their alarm system or silence an alarm in the event of a non-emergency alert, such as sounding due to cooking.
The Silhouette low-profile smoke alarm easily links with other Kidde devices to create an interconnected system, and complies with general residential building codes. It is available for sale through electrical distributors nationwide. Consumers can also inquire through their builder and/or contractor.
Kidde plans to add a low-profile carbon monoxide alarm to the Silhouette product line this fall.
For more information on the Silhouette low-profile smoke alarm including video demonstrations, or to learn more about home fire safety, visit http://www.Kidde.com.
About Kidde
As the world's largest manufacturer of fire safety products, Kidde's mission is to provide solutions that protect people and property from the effects of fire and its related hazards. For more than 90 years industry leaders, the military, airlines and firefighters have relied on Kidde to deliver superior fire detection and suppression. Consumers will find that same advanced fire safety technology in Kidde's residential and commercial smoke alarms, carbon monoxide alarms, fire extinguishers and other life safety products. Based in Mebane, NC, Kidde is part of UTC Fire and Security, which provides fire safety and security solutions to more than one million customers worldwide. Headquartered in Connecticut, UTC Fire & Security is a business unit of United Technologies Corp., which provides high technology products and services to the building and aerospace industries worldwide. More information can be found at http://www.utcfireandsecurity.com.