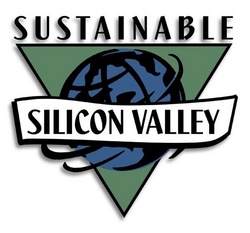 SSV works because partners voluntarily pledge to help meet regional emission reduction targets by focusing on organization-specific pathways to success that are uniquely cost-effective for each partner. Partners also report progress, share information and mentor one another
SAN JOSE, Calif. (PRWEB) December 8, 2008
"Not only does our 2008 report explain SSV's proven, workable model for environmental quality and economic vitality, but our partners' results from the CO2 Emission Reduction Initiative demonstrate that the state's AB32 goals are possible to achieve and can deliver a significant return on investment for businesses, local governments and organizations of all sizes," said Bruce Paton, Chair of Sustainable Silicon Valley. SSV's goal is to reduce the regional CO2 emissions to 20 percent below 1990 levels (32.2 million tons) by the year 2010. "SSV works because partners voluntarily pledge to help meet regional emission reduction targets by focusing on organization-specific pathways to success that are uniquely cost-effective for each partner. Partners also report progress, share information and mentor one another," said Paton.
The report's findings come in the midst of a significant economic downturn in both the local and global economy. Despite skepticism that organizational belt-tightening in 2009 will reduce investment in sustainability initiatives, 80 percent of SSV's partners surveyed said that the economic climate would not affect investment in "green" initiatives. The report also details key factors for successfully implementing cost-effective sustainability initiatives (including funding, ROI, green teams) as well as key trends — such as extending producer responsibility, greening fleets and increasing water recycling — that Silicon Valley organizations must be prepared to address in 2009 and beyond.
The Sustainable Silicon Valley 2008 Annual Report can be found at http://www.SustainableSiliconValley.org.
About Sustainable Silicon Valley Formed in 2004, Sustainable Silicon Valley (SSV) is a voluntary partnership of 100 businesses, governments, academic and non-governmental organizations collaboratively creating a more sustainable future for Silicon Valley. SSV partners pledge to help meet SSV's regional target, set their own individual targets, report their progress, share information, and mentor one another in quarterly educational forums and monthly meetings. For more information visit http://www.sustainablesiliconvalley.org.
MULTIMEDIA GALLERY http://www.businesswire.com/cgi-bin/mmg.cgi?eid=5847891