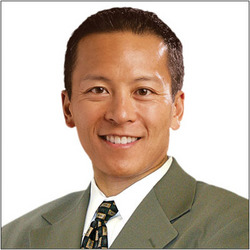 Until the FDA approved the new silicone gel implants, women having breast augmentation surgery had only one choice: saline implants
Oak Brook, Ill. (PRWEB) December 4, 2009
According to statistics from the American Society of Plastic Surgeons, the percentage of women choosing silicone gel breast implants over saline implants increased by one-third from 2007 to 2008.
"Silicone gel implants feel more like natural breast tissue than saline implants do," says board-certified plastic surgeon Allan Parungao, MD, FACS, author of A Woman's Guide to Cosmetic Breast Surgery and Body Contouring. "Especially for women with relatively little natural breast tissue, silicone gel implants can give much more natural-looking breast enhancement."
Today's cohesive silicone gel breast implants, approved by the FDA in November 2006, are significantly different from the ones available in the 1990s and earlier. "The filling of the new silicone gel implants has the consistency of the inside of a jellybean. It's designed not to run if the implant ruptures," Dr. Parungao explains. "This reduces the chances of silicone leaking into the body."
"Until the FDA approved the new silicone gel implants, women having breast augmentation surgery had only one choice: saline implants," Dr. Parungao recalls. "But some women--especially those with very large implants--can experience telltale 'rippling' around the edges of the implant."
"Many patients with saline breast implants are opting to have them replaced with silicone gel implants," notes Dr. Parungao. "Fortunately, this is a quick and easy procedure, as a 'pocket' has already been created in the breasts to accommodate the implants."
"A woman with saline breast implants can upgrade to silicone gel implants under local anesthesia--and the procedure takes 45 minutes or less," Dr. Parungao adds. "Patients experience little or no discomfort. And there's very little downtime--most women go back to work the next day."
Patty, age 41, went from an A cup to a D cup with saline implants seven years ago, before silicone gel implants were available. "The saline implants improved my figure 100%, but they were hard. They looked great, but they didn't feel natural," she recalls.
"I'd been thinking about replacing my saline implants with silicone gel, so when one of my saline implants deflated recently, that's what I decided to do," says Patty. "My silicone gel implants feel much better and the replacement was so easy. I was in and out in less than an hour and went back to work the next day. And the cost was less than half of what I'd expected."
"Breast implant manufacturers offer a warranty," Dr. Parungao explains. "If a patient has a ruptured saline implant, the terms of most warranties include an upgrade fee for women who choose to replace their saline implants with the silicone gel variety. The upgrade fee is typically less than $500 per pair of implants."
Patty notices a big difference between her saline implants and her new silicone gel ones. "If I put on a Wonderbra before, my breasts wouldn't go together. Now I can actually push my breasts together and get cleavage. I wasn't able to do that when I had saline implants."
"With the saline implants, my breasts didn't move at all when I worked out," Patty adds. "When I work out now, my breasts have a bit of 'bounce' to them. They look and feel more like natural breasts."
For more information on silicone gel breast implants, visit http://www.parungao.com/silicone-vs-saline
Allan Parungao, MD, FACS, is a plastic surgeon and author board-certified by the American Board of Plastic Surgery. He has Chicago-area offices in Oak Brook, Naperville and Vernon Hills, Ill. For more information, visit http://www.parungao.com.
# # #