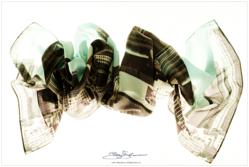 "Silk takes all of my passions and brings them together seamlessly. I am so excited to be finally launching this project"
Los Angeles, CA (PRWEB) October 28, 2011
London born artist Bryony Shearmur has been creating beautiful, fine art images of Los Angeles and beyond for over a decade.
Now with "Silk", Bryony has brought some of those images to life as limited edition silk scarves.
With the debut collection "Really Beautiful Things" Bryony creates a stunning and fitting tribute to her adopted city of Los Angeles. The results are living photographs, cascades of color, expressions of art.
"I have wanted to create "Silk", for many years, but the technology was not there. Finally it is and I can realize my vision"
Each piece is part of a limited edition, printed on 100% Silk,
Every image is from an original artwork, individually printed, hand finished, and signed by the artist.
In addition to the scarves and pocket squares Bryony is developing her next collection which will include silk tops and skirts and a special edition collection of cashmere lined blankets using her most popular snow and water landscapes.
"Silk" takes all of my passions, photography, conceptual art, and design and brings them together seamlessly. I am thrilled to be launching this project and bringing my art to life.
###