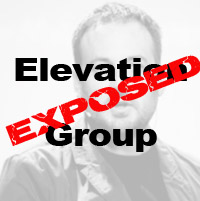 There is less silver available today than ever before, and the current estimates put the available ratio at 8 to 1... So silver should be priced anywhere from 8:1 – 16:1 compared to gold. Instead, the current silver to gold price ratio is 55:1
Austin, Texas (PRWEB) August 24, 2012
What is the better investment in today's economy, gold or silver?
While many experts are suggesting that people should invest in gold, the Elevation Group Exposed has released a report detailing the benefits of investing in silver. To view the report 'The Case for Investing in Silver', please visit here.
"Many people don't realize this, but industrial usage for silver is increasing," says Bob Samms, writer for The Elevation Group Exposed. "It is a major component in electronic devices and semiconductors … plus it is now being used in electric cars batteries to boost performance. All of these industrial uses are surging right now as the whole world (even developing nations) are demanding the convenience of smart phones and other personal electronic devices."
In addition to demand being at an industrial high, the gold to silver ratios appear to be distorted based on historical data. Historically, the free market has valued silver at a ratio of 12 ounces of silver to 1 ounce of gold. This rate has been fairly consistent (between 10:1 and 16:1) for thousands of years. The reason is simple. There has always been roughly 12 times more silver in the ground than gold.
"There is less silver available today than ever before, and the current estimates put the available ratio at 8 to 1. This is because nearly 3 out of every 4 ounces of silver that is mined or recycled is used for electronics or industrial use … and a lot of that ends up in landfills. So silver should be priced anywhere from 8:1 – 16:1 compared to gold. Instead, the current silver to gold price ratio is 55:1," continues Mr. Samms.
That means silver would have to go up to well over a $100 per ounce right now just to come back into historical norms.
To view the report on The Case for Investing in Silver, please visit here.