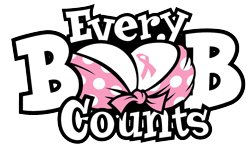 We are proud to support Stacey Mullins and the EBC Foundation in their fight to save lives by increasing breast cancer awareness by promoting the importance of early detection. It is a great cause.
Boca Raton, FL (PRWEB) October 15, 2018
THE EBC FOUNDATION
The EBC Foundation was established by Stacey D. Mullins, Esq., a family attorney with Schuttler, Greenberg, & Mullins, LLC, and by her daughter Jennifer Mullins, a University of Florida graduate, following the loss of the family's matriarch. Sandy Zabinsky passed away in 2008 after a seven-year battle with breast cancer. Sandy was Stacey's mother and Jennifer's grandmother. Since then, Stacey and Jennifer have worked tirelessly to raise funds for breast cancer prevention, treatment, and research.  
The EBC Foundation is a 501c(3) not-for-profit corporation that raises funding for breast cancer screening, treatment, and research by hosting community events. This year's 5K Walk/Run is dedicated to breast cancer survivor Cindy Bonilla and her family, who look forward to taking part in the event.
7TH ANNUAL EVERY BOOB COUNTS 5K RUN/WALK
The EBC Foundation's 7th Annual Every Boob Counts 5k Run/Walk event will be held on Saturday, October 20th at 7:30 a.m. at John Prince Park, located at 4759 South Congress Ave. in Lake Worth, Florida. The public is invited to participate.
 
Registration fees are $40 for adults, $35 for students 18 and under, and $35 for breast cancer survivors. Participants who cannot attend the race but still want to support the cause can register as virtual runners for $40 and can complete the race wherever and whenever they want. To register for the event, visit https://runsignup.com/Race/FL/LakeWorth/EveryBoobCounts. Click here for more information.
 
Silver & Silver, P.A.
6100 Glades Road, Suite 201
Boca Raton, FL 33434
Phone: 561-279-3911
 
About The Firm
 
Published by: Good At Marketing
 
SOURCE Silver & Silver, P.A.
 
Related Links
 
https://www.silverlawoffices.com/