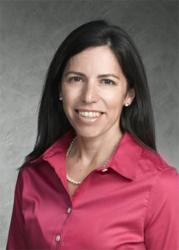 Under the direction of Rose Vera, we are confident about the impact Silverado can make.
Austin, TX (PRWEB) July 24, 2012
As Silverado Senior Living begins construction of its new memory-care community in Austin, Administrator Rose Vera has come onboard to begin an outreach campaign designed to raise awareness on the specialized care needs of those with Alzheimer's, Parkinson's and other forms of dementia-related memory loss. The Silverado community in Austin will offer specialized memory-care services for up to 100 residents within its 43,000 square foot, single-story structure on a five acre campus.
Vera comes to Silverado with 15 years of experience in assisted living and memory-care. Her knowledge in the field encompasses a spectrum of capacities, from Medical Programs Consultant to operations management. She is a Licensed Vocational Nurse by training and holds a bachelor's degree in healthcare administration as well as a master's degree in business from Baylor University.
"We are excited to further expand our memory-care services in Texas," says President and Chief Executive Officer Loren Shook. "Under the direction of Rose Vera, we are confident about the impact Silverado can make toward improving the lives of affected individuals in the greater Austin area."
Founded with the purpose of improving quality of life for those with memory impairment, Silverado communities offer a continuum of services that can support individuals at all levels of need. With a unique model of care that combines the social aspects of assisted living with a clinical component that delivers industry-leading outcomes, Silverado communities have transformed the lives of thousands of residents and family members over the last 15 years.
Silverado Senior Living maintains partnerships with the nation's top academic and medical research institutes, to deliver a proven model of care for individuals with memory-impairing diseases. As construction begins in Austin, the company will also seek to partner with local institutions for educational outreach with medical students and ongoing research related to memory-impairing diseases.
Silverado operates memory-care assisted living communities in California, Arizona, Illinois, Texas, Utah and Washington; and also offers home care with licensed care management, and end-of-life palliative care through Silverado At Home and Silverado Hospice.
To learn more about Silverado or to obtain information on available resources visit Silverado's 24/7 Live Chat service, available at http://www.silveradosenior.com or by phone at (866) 522-8125.