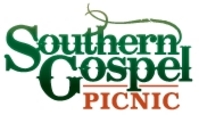 Branson, MO (PRWEB) August 26, 2009
Branson, MO is best known for theaters, performers, shows and live music. But Branson wouldn't have become the Live Music Capital of the World without a musical heritage that the Ozarks are famous for - southern gospel. Silver Dollar City is pleased to honor that tradition with the Southern Gospel Picnic.
The Southern Gospel Picnic takes place August 27th through September 7th at Silver Dollar City theme park. The world's largest gospel picnic features countless gospel performers on the big stages and throughout the park during the festival. From locally known artists and performers to gospel singers known world wide guests to Branson are sure to have an uplifiting visit.
Some of the featured performers include Dove Award winners The Kingsman, Karen Peck and New River, Mike & Kelly Bowling and more. Contempory Southern Gospel isn't forgotten either with performances by The Isaacs and Austin Bridge that are sure to be crowd-pleasers.
Visitors won't want to forget the picnic in Southern Gospel Picnic--and Silver Dollar City makes sure to have something for everyone. Traditional favorites are always cooking at The House of Chicken & Fixin's on the City Square. Guests will feel right at home as they visit a Branson log cabin to find Fried Chicken like grandma made or variations such as Apple Butter glazed chicken, Slow Smoked pulled pork and many more.
Once guests have eaten their fill at the picnic, they can stop by the Culinary & Craft School. This newest addition to the park teaches classes in American craftmanship and heritage. During the Southern Gospel Picnic they feature cooking classes including Sumptuous Southern Traditions and Not Your Mother's Casserole so guests can make classic dishes at home.
The festival features countless hours of entertainment and many will want to stay in Branson overnight to take in all the festival offers. To make the most of their trip, festival-goers will want a nearby Branson resort, such as Thousand Hills Resort, which is close to Silver Dollar City. Thousand Hills features affordable cabin and condo rentals in the heart of Branson and a concierge service is available to get tickets, information and itineraries for all Branson attractions. Guests are encouraged to book reservations now to ensure their home away from home for America's Biggest Gospel Picnic!
###