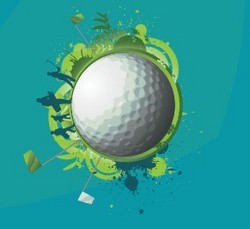 East Alton, IL (PRWEB) August 24, 2009
Simmons Employee Foundation, the law firm's non-profit organization dedicated to giving back to local communities, is holding its 5th annual charity golf tournament on September 18. The four-man scramble will be held at the Sunset Hills golf course in Edwardsville, Illinois. One-hundred percent of the net proceeds from the tournament will benefit local charity H.I.S. K.I.D.S., an organization dedicated to helping patients and families affected by childhood cancer.
The golf tournament will consist of two sessions, one at 8:00 and another at 1:30. The cost is $100 per person, or $400 per foursome, with an optional skins game. Mulligans may also be purchased. The prizes include cash for the first- and second-place teams in each of three flights. The tournament also offers three levels of game-play sponsorship as well as hole sponsorship. The registration form with specific sponsorship information can be downloaded from the Simmons firm website.
About H.I.S. K.I.D.S.
H.I.S. K.I.D.S. (Happiness is Serving Kids in Distress Situations) is a non-profit organization founded by Jim and Connie Miles in 1984 following the death of their eleven-year-old daughter, Marcia, to cancer. There is no other organization serving children with cancer and their families in the same way that H.I.S. K.I.D.S. does. Each year, H.I.S. K.I.D.S. programs and services are offered to 2,000 seriously ill children and family members in its Midwest and Florida regions combined. Every possible means is used to provide emotional, physical and spiritual support as well as emergency assistance to the families of children with cancer and related illnesses. All services and programs are provided at no charge and without regard to race, creed, color or financial ability.
About Simmons Browder Gianaris Angelides & Barnerd LLC
The Simmons firm is a leading national law firm in the fight against mesothelioma. With offices in Illinois and California, the firm has represented thousands of patients and families affected by mesothelioma from all across the country. The mesothelioma lawyers at the Simmons firm are passionate about improving the lives of victims of mesothelioma and asbestos-related illnesses and have pledged over $15 million to cancer research. The firm also has practice areas in intellectual property, pharmaceutical litigation, and business litigation.
###