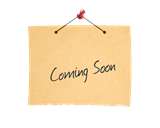 Each woman brings unique talents and trouble spots to the business table.
(PRWEB) September 20, 2012
Women who want to grow their business, make more money, enjoy more fun while making a difference in 2013 are encouraged to sign up today for a free unique approach to sales teleclass on Oct. 18, 2012 with Simone Mitjans, a marketing and mindset mentor. Her proven ability to help women gain the insight they need to take make more sales and take their business to the next level is evident in her testimonials from previous attendees.
"What makes this approach different is that we tailor your approach to sales conversations according to your human design, which is based on psychological and sociological research," says Simone. "Each woman brings unique talents and trouble spots to the business table. I'm sure these women are aware of their physical diet and fitness levels. There's no reason why they shouldn't be equally as aware of their mental diet and what's holding them back from making more sales."
This highly specialized class for women entrepreneurs teaches attendees how to look deep into their soul, find the impediments to future success, and get over them immediately.
Simone will host this free teleclass Oct. 18, 2012. During the class, Simone will explain how women entrepreneurs can:

Create a work flow that plays to their strengths
Address business fears and doubts head-on
Discover new sources of confidence
And more!
The Oct. 18 class is a preview for an upcoming Marketing & Mindset Business Boot Camp, which challenges women entrepreneurs to work through the obstacles holding them back from achieving real success. Her methods have proven results, not just in business, but also in achieving well-rounded life balances for her clients.
After years of leading her "Attract YES Clients" programs, Simone has decided to focus on the core of what makes business women tick. "The key is not accepting a blanket assumption that one way of marketing and sales fits all, but examining each individual to help her find what works best for her," said Simone.
For those who are unable to attend this class may still sign up and get the full recording delivered to inbox with 24hrs. Registration for the Oct. 18 class and Boot Camp are limited, make sure to reserve your seat first then invite your friends to join you on your path to making more sales today. To register go to http://www.simonemitjans.com/events
About Simone Mitjans LLC:
Marketing and mindset coach Simone Mitjans is a leader in business transformation and a mentor for passionate women entrepreneurs from around the world. Her "Attract YES Clients" programs serve women who want to attract more clients, increase revenues, and enjoy more freedom to live an amazing life while making a difference. As a conscious business expert, Simone creatively integrates practical marketing strategies and mindset principles, including her energy signature assessment service, in her mentoring and coaching programs for high-level success. Her mission is to empower women to be a force of change on the planet, by helping them to follow their dreams and build a meaningful and profitable business.