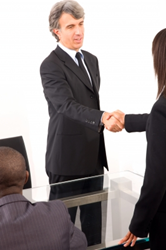 The contributions that a person makes to his or her 401K or IRA account could be a financing source for real estate when all of the rules are followed
Orlando, FL (PRWEB) February 16, 2015
A person who contributes funds monthly in a qualified account for retirement can now learn about additional ways to improve annual earnings at the JWB website. A list of simple IRA contribution tips for investment properties is now provided for review at http://www.jwbrealestatecapital.com/how-to-use-simple-ira-for-real-estate.
The posted tips have been posted for men and women to explore who have a simple IRA to use to diversify investments this year. New tips for early retirement planning and direct financing for real estate are displayed in the content. The list is expected to remain curated to help announce other helpful strategies.
"The contributions that a person makes to his or her 401K or IRA account could be a financing source for real estate when all of the rules are followed," one JWB Group source said.
One of the downsides of investing with a retirement account in different securities is the early withdrawal penalties that are imposed before a person reaches the age of 59.5. A person who chooses to spread out funds in real estate could avoid penalties and continue to allow the IRA to build capital, according to the new tips.
"There are direct strategies that we're explaining to visitors of our website to help make the most out of any U.S. based retirement account investment plan," said the source.
Additional postings have been added to the JWB portal for visitors to review this month. The page at http://www.jwbrealestatecapital.com/safe-retirement-investment now promotes alternative investments for adults who are close to retirement and are planning to avoid investing in stocks.
About JWBRealEstateCapital.com
The JWBRealEstateCapital.com company created a simple investing package for adults who have a desire to invest in the housing market that is now promoted nationally. The company buys and holds rental houses in the state of Florida for investment usage. The JWBRealEstateCapital.com company revises its web content on a weekly basis as new industry data is explored and analyzed to help company clients.