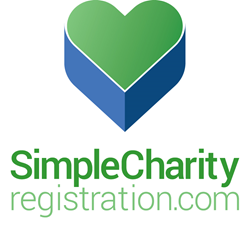 SimpleCharityRegistration.com solves a huge administrative headache, allowing more time and effort to accomplish their charitable mission.
Washington, DC (PRWEB) June 19, 2014
Nonprofit organizations have a new, simple and affordable tool to help with the time intensive, costly process of complying with over 40 state based charity registration systems across the country.
SimpleCharityRegistration.com is a online service that enables nonprofits to determine which states they need to register with each year, enter in the correct information and print out the forms with any remaining instructions. The software helps organize the information, turning a paper nightmare into a relatively simple process.
By simplifying the charity registration process, the service also aims to enable states to more easily request information they deem important rather than relying on a single form.
"Organizations can spend thousands of dollars and hundreds of hours on state charity compliance meeting the specific requirements and deadlines of each state," stated CBT Tech Managing Director, Culin Tate. "SimpleCharityRegistration.com gets rid of the mound of files and sticky notes and acts like tax software with simple general and state-specific questions which generates turn out forms and instructions in an easy to use and manage form."
Typically, any nonprofit organization that raises money in a state, whether from checks, grants or online donations, must register with that state and provide information about their activities in that state. Hundreds of thousands of nonprofit organizations are potentially required to register with fines and fees for noncompliance.
SimpleCharityRegistration.com takes the paperwork and guesswork out of compliance and replaces it with an organized, simple process. The software asks straightforward questions about the charity, that are used on most forms, and then proceeds through state-specific questions. At any time, the nonprofit knows how far along it is in the questionnaire and can save and return later. The service then prints out the correct forms for each state along with any other filing instructions, making each state's registration a breeze. Information is saved year over year, making next year's charity registration even simpler.
States often have a need to seek specific information from a charity but confusing the process among the over 40 states that require registration can cause them not to pursue critical information. SimpleCharityRegistration.com enables states to easily add or subtract questions each year.
"Whether a small nonprofit organization with just a single state registration or a large charity fundraising across the country, SimpleCharityRegistration.com solves a huge administrative headache, allowing more time and effort to accomplish their charitable missions," added Tate.
SimpleCharityRegistration.com currently costs $360 per year, which covers every state requiring charities to report, a fraction of other paper-based companies. Simplecharityregistration.com plans to add full IRS Form 990 and direct state e-filing soon.
About SimpleCharityRegistration.com
Simplecharityregistration.com is a single point software tool for nonprofit organizations to make the state charity registration process simple, saving up to hundreds of hours and thousands of dollars for charities, while enabling states to receive the critical organization information they need. The software, a product of CBT Tech LLC, was designed and developed by nonprofit professionals. It manages the process from start to finish, from questions to submission, allowing more time for nonprofits to focus on their mission. Please visit http://www.SimpleCharityRegistration.com and contact Culin Tate at 800.780.6027 or ctate(at)simplecharityregistration(dot)com.