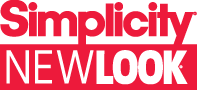 Simplicity New Look Suggest BBC's Great British Sewing Bee Inspired Increase in Sewers
(PRWEB) March 31, 2014
Sewing pattern company Simplicity New Look have suggested an increase in the popularity of sewing due to the BBC Great British Sewing Bee programme was aired. Viewing figures reveal that 2.5 million people tuned in to watch the contestants showcase their skills during the weekly show in 2013, with a potentially even higher figures believed to be tuning in for the current series.
Last year saw a creativite and passionate 81 year old win the title, and the company believe that this inspired significant numbers of people to pick up the needle and thread for themselves. However, the contestants didn't all conform to traditional stereotypes. There was a trucker who enjoyed the relaxation of sewing and a youthful project manager with a passion for clothe making. The enthusiasm of these participants encouraged people from different walks of life to give sewing a try.
Following the success of the series last year, the BBC brought back the Sewing Bee in 2014, with the sixth episode recently being aired. Contestants including the aptly named Jennifer Taylor have already proven their sewing skills in the creation of miniature outfits. However, more people will be tuning in as the competition intensifies over the coming weeks.
The Simplicity Pattern Company has said that they are delighted about the continued success of the BBC Show, and have taken the opportunity to create a range of sewing kits for people who've been tempted to take up this highly enjoyable hobby.
Jackie Braid, representative of the Simplicity Pattern Company said, "We're absolutely delighted how popular BBC's Sewing Bee has become as it increases people's awareness of sewing and this has a positive impact for us. The show proves that sewing is an enjoyable and ultimately satisfying activity for people of all ages."
"We are hoping that even more people will continue to tune in and take an interest in sewing over the coming months. The inspired sewers might even consider the purchase of special kits from our website."
Individuals with an extremely basic understanding of sewing may be interested to hear that Simplicity kits are extremely easy to use. They contain the essential materials and guidelines for the creation of fashionable items.
About The Simplicity Pattern Company
The Simplicity Pattern Company was established in 1927. They have developed an outstanding reputation for the creation of high quality sewing kits. You can visit their website at http://www.simplicitynewlook.com/.
Contact Information-
Contact Name: Sarah Wallwork
Company Name: Simplicity Limited
Contact Tel: +44 (0)161 480 8734
Contact Email: uk.eusales(at)simplicity(dot)com
Address:
PO BOX 367
CORONATION STREET
STOCKPORT
SK5 7WZ