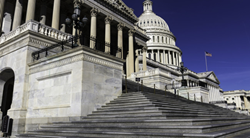 Washington D.C. (PRWEB) December 02, 2014
US Federal Contractor Registration is reporting a Naval Supply Systems Command Request for Proposal (RFQ) called Field Gear posted on December 1, 2014, to FedBizOpps (FBO). The Field Gear Pre-solicitation is a Total Small Business contract set in Washington D.C.. The United States Naval Supply Systems Command is looking for properly registered government contractors with the North American Industry Classification System (NAICS) codes 339 - Miscellaneous Manufacturing and 339999 - All Other Miscellaneous Manufacturing to response to this RFQ before the listed response date on December 5, 2014. Businesses must be registered in System for Award Management (SAM) prior to bidding or responding to the posted RFQ. Businesses that are still registered in CCR/ORCA must migrate over to the new SAM system in order to remain compliant with the Federal Acquisition Regulation (FAR).
According to USASpending.gov, in 2014, the United States Federal Government spent over $22 billion in government contracts in Washington D.C.. Businesses can find federal spending statistics online at the Federal Procurement Data System (FPDS) and USASpending.gov. Discovering spending trends in the federal marketplace is an extremely important research task before beginning a government marketing program.
Below is a copy of the Field Gear RFQ and Document Submission Checklist as posted by Contracting Officer Tonitta Hopkins:
Solicitation Number: N0001515RC11034
Agency: Department of the Navy
Office: Naval Supply Systems Command
Location: Office of Naval Intelligence
This is a solicitation for Commercial Items in accordance with the format prescribed in Subpart 12.6, as supplemented with additional information included in this notice. This announcement constitutes the only solicitation; proposals are requested and a written solicitation will not be issued. The solicitation is being issued as a Request for Quote (RFQ); solicitation number is N0001515RC11034, and a firm fixed price contract is contemplated. All responsible sources may submit a quote which shall be considered by the agency.
The solicitation document and incorporated provisions and clauses are those in effect through Federal Acquisition Circular 2005-77 effective 13 Nov 2014. This procurement is 100% small business set-aside and the associated North American Industry Classification System (NAICS) code is 339999 with a business size standard of 500 employees.
The Office of Naval Intelligence (ONI) has a requirement to procure the following brand name ONLY items:
CLIN 0001 P/N 22610815-CP, Kelty Packs, Redcloud 90 M/L, Qty - 35 ea
CLIN 0002 P/N MAG371-BLK, MAGPUL ACS Carbine Butt Stock (COM), Qty - 60 ea
FOB Destination - Suitland, Maryland
Delivery Terms - 30 days After receipt of order (ARO)
Offers shall be received no later than 5 December 2014 at 12:00pm EST. Offers received after 5 December 2014 at 12:00pm EST will not be considered for award. Request for information concerning this requirement shall be submitted in writing and can be emailed no later than 1 December 2014.
Offerer must be registered in the System for Award Management (SAM) database before an award can be made to them.
The Offeror must comply with the following commercial item terms and conditions, which are incorporated herein by reference: FAR 52.212-1, Instructions to Offerors - Commercial Items, applies to this acquisition; FAR 52.212-3, Offeror Representations and Certifications - Commercial Items - the selected offeror must submit a completed copy of the listed representations and certifications; FAR 52.212-4, Contract Terms and Conditions - Commercial Items; FAR 52.212-5, Contract Terms and Conditions Required to Implement Statutes or Executive Orders - Commercial Items, paragraph (a) and the following clauses in paragraph (b): 52.222-21, 52.222-26, 52.222-35, 52.222-36, 52.222-37, 52.225-13, 52.232-34.
All questions concerning this procurement must be submitted in writing to the Contracting Office. No direct discussion between the technical representative and a prospective offeror will be conducted unless it is deemed necessary by the Contracting Officer.
Vendors interested in learning more about the Field Gear solicitation can contact Tonitta Hopkins at (301) 669-2418, or by email at thopkins(at)nmic(dot)navy(dot)mil.
Business looking to register in SAM or renew their government registration to submit a response to the RFQ can call Acquisition Specialist Justin Jones (877) 252-2700 Ext 757 to discuss vendor registration qualifications and government marketing strategy.
Justin will perform a free Federal Marketplace Evaluation, which will determine if a business qualifies for the Simplified Acquisition Program. Every Federal Marketplace Evaluation utilizes the Federal Procurement Data System (FPDS), FebBizOpps (FBO), USASpending.gov, and Dynamic Small Business Search (DSBS). Vendors can learn more about the Simplified Acquisition Program by visiting http://www.simplifiedacquisitionprogram.org/.