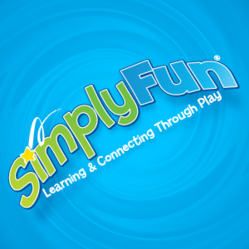 SimplyFun's mission is to build smarter kids & stronger families through play.
Bellevue, Washington (PRWEB) May 24, 2013
Math Room and Pelican Cove were awarded the prestigious 2013 Parents' Choice Gold Award as top Toy Award for children, placing it among the very best products that entertain and teach with flair, stimulate imagination and inspire creativity.
SimplyFun offers a broad line of board games, family activities, brainteasers, puzzles, puppets, and even conversation starters, SimplyFun is committed to helping more families use play in their everyday lives to teach and engage with their children and students. Last year, SimplyFun recorded 54 product awards across their product line reinforcing the quality and impact play has on people's lives. This year, SimplyFun has already recorded 14 product awards to add to the collection of high quality products that have been trusted by so many parents and educators.
Parents' Choice Foundation has been reviewing and recommending quality children's media for more than 33 years. The awards are determined by a panel of educators, scientists, artists, librarians, parents, and kids and they are designed to provide parents reliable, unbiased information about quality products.
"It isn't just our kids, we took the game to math night at school, and it was a huge hit. It isn't just a good 'math game', it's a fun game to play with the kids." said Barbara Chamberlin, who researches and develops educational software and media at New Mexico State University's Learning Games Lab.
Parents' Choice Awards Committees identify the very best products for children of different ages and backgrounds, and of varied skill and interest levels. The Parents' Choice Awards® program has established the benchmarks of achievement in children's media. Approximately 20% of those items submitted to the Parents' Choice Awards™ program receive a commendation in one of the six award levels: Classic, Gold, Silver, Recommended, Approved, and Fun Stuff, underscoring the influential and celebrated achievement of being honored with a commendation from the Parents' Choice Awards program.
Since 1978, Parents' Choice has been reviewing and recommending quality children's media and toys.
To read the Parents' Choice review of Math Room visit here.
To read the Parents' Choice review of Pelican cove visit here.
About SimplyFun:
SimplyFun is THE parental resource for using play to build smarter kids. We know that all kids face challenges as they learn, but sometimes the places that they are stuck are not immediately obvious. When parents play with their kids, they can observe their skills first hand and identify areas that will be blockers to success. For example, a young child may be able to sight identify the letters of the alphabet but that same child cannot actually sequence the letters in order. Many parents think this is the same skill because as adults we use them together. But the actual identification and ordering are two different processes. Parents would be surprised how often the child can do the first skill but not the second one. Sequencing is a key skill in early reading, but also in early math. We know that our products can help parents help their kids, whether their children are gifted, exceptional, challenged or just plain normal! Each child can still take a step forward in developing their skills from where they are today, and we know how to make that step FUN.
For more information, visit http://SimplyFun.com