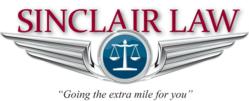 With no response to a presentation of the bill in front of the Banking and Insurance committee leading to complete silence, it is reasonable to assume that the state's no-fault PIP insurance law is not going anywhere any time soon.
Melbourne, VA (PRWEB) April 25, 2013
A recent call for repeal of Florida personal injury protection (PIP) auto insurance in the Florida Senate met with an icy initial reception. According to Aprill 11 Insurance Journal article "Calls for Repeal of Florida PIP Turn Silent; Next Step Uncertain," there was no response to a presentation of the bill in front of the Banking and Insurance committee leading to complete silence, leading the news source to claim that the law was likely not going to progress. However, recent developments revealed by the Florida Courier have shown promise that the bill will have its day in the Senate.
According to the Florida Courier (4/18/13), voting on Florida SB 7152, which would repeal mandatory PIP coverage in favor of liability-based bodily injury coverage, has been postponed pending decisions from Florida courts, but The Senate Banking and Insurance Committee has agreed to support the bill if and when the PIP reform bill is deemed unconstitutional. Brad Sinclair, a personal injury attorney who specializes in motorcycle cases, automotive accidents, and all other forms of personal injury claims at law firm Sinclair Law, believes the repeal of PIP to be a good idea. "No-fault Personal Injury Protection, or PIP, is a perfect example of a well-intentioned idea having horrible unforeseen consequences. The cost of PIP is much higher than liability-based bodily injury insurance would be, and the new regulations mean you get less coverage for that money."
Current PIP law in Florida caps insurance company liability at $10,000 to cover medical bills and lost wages, and requires all drivers to have this form of insurance. Those harmed in an accident are given only a narrow fourteen-day window to file a claim, and the liability of the insurance company is further capped at $2,500 for anything not deemed an emergency medical condition.
"This law was sold as a way to reduce the cost of insurance for the consumer," says Sinclair. "Instead, we have seen rates go up or stay stagnate for the consumer, so the only people who could possibly be saving money on this law is the insurance companies themselves."
It would take majority votes in both the Florida Senate and the General Assembly to reverse the current no-fault insurance laws, as well as the approval of Governor Rick Scott.
About Sinclair Law
With over 25 years of personal injury and wrongful death legal experience, Brad Sinclair has been providing his legal expertise to victims in personal injury cases all throughout Brevard County, including the areas of Palm Bay, Cocoa Beach, and Titusville. Sinclair Law specializes in personal injury cases involving motorcycle accidents, automotive accidents, and truck accidents, and staffs former insurance claims adjustors to help with each case. Visit SinclairLaw.com today for more information.