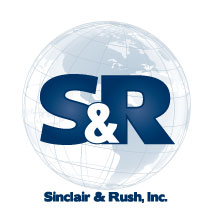 The move from the former 40 year old structure into a new building will allow us to increase efficiencies in our work flow, improve delivery and expand our capabilities
Fenton, Missouri (PRWEB) November 11, 2012
Sinclair & Rush, Inc. has announced that due to continued growth they have relocated their extrusion operations into a state-of-the-art manufacturing facility at 2501 Cassens Dr. Fenton, MO, 63026. The new Sinclair & Rush location is just miles from the former and offers additional capacity to better serve customers now and into the future.
"The move from the former 40 year old structure into a new building will allow us to increase efficiencies in our work flow, improve delivery and expand our capabilities," said Jeff Barket, Director of Sales and Marketing for the Sinclair & Rush Companies.
The new facility is home to all extrusion manufacturing, which applies to the VisiPak and GripWorks divisions. Clear plastic tube packaging and foam extruded hand grips and tubes are in full production at the new location. All employees completed the move and there was no loss of production time during the transition.
About Sinclair & Rush, Inc.:
Sinclair & Rush, Inc., founded in 1950, is a worldwide leader in the design and manufacture of innovative clear packaging and product protection solutions to the world's leading manufacturing companies. The company has distribution and manufacturing capabilities on a global scale with operations on four continents. S&R operates under the trade names of Stockcap™, Visipak™ and Gripworks™. Sinclair & Rush corporate offices are located in St. Louis, Missouri, USA.
###