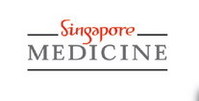 What we're doing is to extract T-cells from the patient's own blood, then 'educate' these cells to recognize certain viral proteins. These T-cells will be expanded into large numbers in the lab and returned back to the patients to fight the cancer.
Singapore (PRWEB) October 29, 2008
Singapore has embarked on a cell-based clinical trial that may have far-reaching implications for future cancer research and treatments.
The trial, currently ongoing, involves up to 35 patients of advanced nasopharyngeal cancer (NPC) and will likely be completed in late-2009, says Dr Toh Han Chong, Senior Consultant, Department of Medical Oncology at the National Cancer Center (NCC), Singapore.
Explaining the ground-breaking nature of this trial, Dr Toh says, "What we're doing is to extract T-cells from the patient's own blood, then 'educate' these cells to recognize certain viral proteins. These T-cells will be expanded into large numbers in the lab and returned back to the patients to fight the cancer."
T-cells belong to a group of white blood cells (WBCs) called lymphocytes. There are a number of different types of T-cells that act in many ways to identify, directly attack and destroy infectious agents and potentially even cancer cells. Along with other WBCs, they play a major role in the immune system, which guards the body against infection.
Likening the entire operation to growing an army, Dr Toh elaborates, "If we see the T-cells as fresh recruits, what we're trying to do is train them up to recognize a specific enemy. Once this is done, we then build up this fighting force from platoon to battalion to division strength. When they reach the battle field, they would know how to 'seek and destroy' the enemy while sparing the innocents in their midst."
The T-cell therapy process itself is logistically simple for the patient. All that is needed is about 350 ml of blood, about the volume of a coca-cola can. The culturing of T-cells will take a few months and the programmed new cells will be returned over a series of intravenous infusions. It is hoped that this process, coupled with a course of chemotherapy, will significantly extend survival rates.
According to Dr Toh, nasopharyngeal cancer was selected for two reasons: It is the sixth commonest cancer in Singapore, and is endemic in southern China and South East Asia. It also has a detectable weakness - Epstein-Barr related viral proteins are expressed on the surface of NPC cancer cells, which are useful as therapeutic targets.
Epstein-Barr virus or EBV is a member of the herpes virus family. Most people become infected with it at some point in their lives. Of those affected, the majority suffer nothing more than mild afflictions, such as fever, sore throat or swollen lymph glands. However, some carriers of the virus eventually develop nasopharyngeal carcinoma, or cancer.
To date, only two studies have been done on using T-cells to fight NPC. The first was done by the Center for Cell and Gene Therapy at Baylor College of Medicine in Houston, Texas, while the second was done in Pavia, Italy.
"Singapore is extremely well-placed to perform this trial because NPC is so common in Asia. We can truly become a hub of excellence in this area," says Dr Toh, whose clinical and research team is in frequent contact with the Centre for Cell and Gene Therapy in Houston.
"We are very grateful to be partnering the Centre for Cell and Gene Therapy. They are actively involved with us in ramping up capabilities, technologies, clinical trials development using adoptive T-cells to fight NPC. Conventional chemotherapy alone for patients with advanced NPC does not provide a cure. This is an alternative new treatment strategy," said Dr Toh.
Dr Toh's team, comprising scientists, clinicians, clinician-scientists, researchers and trained nurses, will build up a bench-to-bedside T-cell therapy facility, which is arguably the only one of its kind in Asia.
"T-cell therapy will provide Singapore with a unique opportunity to distinguish ourselves in the region, if not the world. We have the manpower, regulatory framework, infrastructure, the training and the resources, and we are ready to proceed," says Dr Toh.
About National Cancer Centre
National Cancer Centre (NCC) offers comprehensive cancer treatment with a highly skilled, multi-disciplinary team comprising medical specialists, nurses, counselors and other paramedical professionals to meet the special needs of cancer patients. The Centre uses the latest technologies in cancer treatment to help patients access proven innovative therapies for the best clinical outcomes. PCC's commitment is to provide a comprehensive holistic treatment of cancers in a safe and comfortable environment, where patients are attended to by caring and experienced staff. (http://www.parkwaycancercentre.com)
About the SingaporeMedicine Initiative
Launched in 2003, SingaporeMedicine is a multi-agency government-industry partnership committed to strengthening Singapore's position as Asia's leading medical hub and international health care destination.
Led by the Ministry of Health of Singapore, SingaporeMedicine is supported by three government agencies: the Economic Development Board, which develops industry capabilities, the International Enterprise Singapore, which fosters regionalism by Singapore-based health care players, and the Singapore Tourism Board, which markets Singapore as a healthcare destination to inbound international patients and develops associated people-oriented services. (http://www.singaporemedicine.com)
###