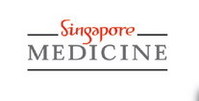 Singapore's hospitals are without peer, with excellent international patient care and customer service
Dubai, UAE (PRWEB) November 26, 2008
Healthy Travel Media and SingaporeMedicine today launched the Arabic version of Patients Beyond Borders Singapore Edition, a comprehensive medical travel book aimed at educating Middle East patients about medical travel to Singapore.
The Arabic version of Patients Beyond Borders Singapore Edition will address Arab travelers seeking alternatives to healthcare services in their own countries, and help guide them through Asia's most advanced healthcare system.
The 200-page book, written entirely in Modern Arabic, provides an in-depth overview of the hospitals and specialist centers, along with coverage of specialized surgical procedures and patient resources, accommodation options, and even recommended leisure activities and dining that cater to Middle East patients and their companions.
The print version of Patients Beyond Borders will be available through SingaporeMedicine and in retail outlets throughout the Arab World, including Amazon and other online retailers.
"Singapore is one of the world's leading international healthcare destinations, with important medical, education, research and manufacturing ties to the Middle East," says Dr Jason Yap, Director of Healthcare Services at the Singapore Tourism Board. "The growth of our specialty services to Middle East patients has seen a significant rise in patients from the region."
In 2007, over 400,000 international patients traveled to Singapore for a wide array of medical procedures. Recognized as one of the world's top medical travel destinations, Singapore boasts 13 Joint Commission International (JCI)-accredited hospitals and treatment centers.
"Singapore's hospitals are without peer, with excellent international patient care and customer service," says Josef Woodman, author of Patients Beyond Borders. "Arab patients accustomed to traveling to Europe and North America for care now have greater choices in medical procedures closer to their homes and families."
Members of the media who are interested to obtain a review copy, please contact SingaporeMedicine.
About SingaporeMedicine
Launched in 2003, SingaporeMedicine is a multi-agency government-industry partnership committed to strengthening Singapore's position as Asia's leading medical hub and international health care destination. Led by the Ministry of Health of Singapore, SingaporeMedicine is supported by three government agencies: the Economic Development Board, which develops industry capabilities, the International Enterprise Singapore, which fosters regionalism by Singapore-based health care players, and the Singapore Tourism Board, which markets Singapore as a healthcare destination to inbound international patients and develops associated people-oriented services. (http://www.singaporemedicine.com)
About Healthy Travel Media
Healthy Travel Media, an independent imprint of Calvander Communications, LLC, based in Chapel Hill, NC, publishes books on medical travel, treatment, and wellness. Patients Beyond Borders is available at Amazon and bookstores everywhere. Books in the series include its flagship Patients Beyond Borders World Edition, Singapore Edition and Taiwan Edition.
###