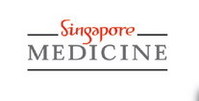 We will not be just another hospital, or just another hospital-cum-hotel in Asia. What we plan on doing is to shift the medical paradigm, and we aim to do so in a number of ways
Singapore (PRWEB) December 2, 2008
Singapore's medical landscape will see a significant addition come 2010, when the country's first fully-integrated mediplex opens to patients both foreign and local.
Built and owned by a team of Singapore doctors and private investors, the new CONNECTIONS medical complex at Farrer Park promises to be more than just another piece of infrastructure on the fast-evolving medical scene.
"We will not be just another hospital, or just another hospital-cum-hotel in Asia. What we plan on doing is to shift the medical paradigm, and we aim to do so in a number of ways," says Dr. Djeng Shih Kien, Executive Chairman of Singapore HealthPartners, the company driving this project.
For starters, the team has signed a flurry of MOUs - Memorandum of Understanding - with a handful of key medical equipment suppliers, to secure all the technological 'firsts' in the region. "We will be the medical I.T. showpiece in Asia-Pacific with the newest state-of-the-art equipment. This will place us amongst the most medically advanced facilities in the world," says Dr. Djeng.
Already, the company's sister firm, Asia HealthPartners, has started to assemble its 'stockpile' of medical hardware, the latest addition being GE Healthcare's low radiation heart scanner - the first such in the world. Called the VCT XT, it cuts radiation to the heart by about 70 percent compared to conventional scanners.
Technology aside, the complex will boast a world class reference lab and teaching center, in addition to a medical conference hall, full-fledged tertiary hospital with A&E facilities, private medical suites, and a hotel for patients and their care-givers.
The plan to become a leading medical centre in Asia is as ambitious as it is revolutionary.
"We want to change the way patients are treated. The future of medicine lies in customized treatments, away from the one-drug-fits-all treatments of today. This calls for expertise, innovation and diagnostic facilities to support such developments and we will have all these," says Dr. Djeng.
Conveniently sited above the Farrer Park MRT or subway station, the medical complex will occupy 1.36ha of land and comprise a six-storey podium which will rise to 20 storeys via two connected high rise wings. In all, it would house about 200 specialist medical suites and more than 220 rooms.
According to Dr. Djeng, the focus will be on cardiology and oncology - two areas which, together, account for innumerable fatalities worldwide. And while cancer and heart treatments are generally considered costly affairs, especially in the U.S., this new mediplex might just help to lighten the financial load for locals and foreign patients alike.
"The primary advantage of having a 'hospi-tel' is that recovering patients could choose to recuperate in a hotel room rather than remain in a hospital suite. This could really save the patient quite a bit while assuring him that medical expertise is just literally right next door. It would be an attractive option too for our foreign patients, given the vast differences in healthcare costs in the U.S. and Singapore," explains Dr. Djeng.
For all these reasons, the new development could potentially have an impact that goes far beyond Singapore's shores.
"CONNECTIONS will give the medical community here a real stake in the way medicine is practiced. If successful, it will really give the image of Singapore medicine a lift and cement our position as the medical hub in Asia-Pacific," predicts Dr. Djeng.
About the SingaporeMedicine Initiative:
Launched in 2003, SingaporeMedicine is a multi-agency government-industry partnership committed to strengthening Singapore's position as Asia's leading medical hub and international health care destination. Led by the Ministry of Health of Singapore, SingaporeMedicine is supported by three government agencies: the Economic Development Board, which develops industry capabilities, the International Enterprise Singapore, which fosters regionalism by Singapore-based health care players, and the Singapore Tourism Board, which markets Singapore as a healthcare destination to inbound international patients and develops associated people-oriented services. (http://www.singaporemedicine.com )
###