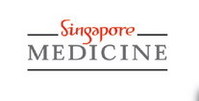 Total peritonectomy is a long drawn operation that could take up to 15 hours to perform and it involves a team of surgeons with multiple expertises
Singapore (PRWEB) December 16, 2008
A team of Singapore surgeons are giving advanced cancer patients new cause for hope with the offer here of a radical multi-disciplinary surgical procedure called total peritonectomy.
The wholly intensive operation, which has been described as "the mother of all surgeries", is currently only performed in a handful of cancer centers worldwide. Singapore was the first to make available the procedure in Asia and remains the only cancer center in the region that offers it.
"Total peritonectomy is a long drawn operation that could take up to 15 hours to perform and it involves a team of surgeons with multiple expertises," says Dr Tan Yu-Meng, Deputy Head and Senior Consultant at the Department of Surgical Oncology, National Cancer Center Singapore (NCCS).
Currently, the procedure is used to treat peritoneal carcinosis, which refers to a wide variety of tumors that have extensive peritoneal involvement. The peritoneum is a smooth, transparent membrane which lines the cavity of the abdomen, forming a kind of sac which protects the surrounding organs.
"Peritoneal carcinosis is a common evolution of cancers of the digestive tract such as stomach, small bowel, colon, rectum, appendix or pancreas," explains Dr Tan, who is a liver transplant specialist by training.
"This condition usually manifests itself at Stage 4, where the cancer has spread to another organ beyond the primary tumor. Previously, when a patient with stomach or colorectal cancer, for example, reaches this advanced stage, his options become rather limited. Conventionally, with chemotherapy, such a patient may expect to live for up to a year," explains Dr Tan.
Now, with total peritonectomy, the prognosis takes a positive leap, with medium survival rates going up to 36 months - a three-fold improvement over conventional outcomes.
The actual operation involves two distinct steps.
"First, we remove all the tumors at the primary site, then strip off the entire peritoneum to make sure there is no cancer remaining in the abdominal cavity. After that, we completely sterilize the whole area and wash it out with chemotherapy drugs," explains Dr Tan.
This direct infusion of anti-cancer drug straight into the stomach cavity, called intraperitoneal chemotherapy, is more effective than other means of administration. Given at a higher temperature and circulated under pressure, it ensures that the drug is well distributed within the cavity.
According to Dr Tan, the peritoneal will grow back in a few weeks after the strip down.
"It's like your skin, really, and it will re-grow itself, so there's no worry that a vital part of you is lost forever," assures Dr Tan, who is also a Clinical Lecturer at the Faculty of Medicine in the National University of Singapore.
To date, his team at NCCS has performed closed to 50 cases, with zero mortality. Each operation here costs less than US$65,000, compared to about US$200,000 in the United States.
But costs aside, the procedure marks yet another milestone in the fight against cancer.
"It is early days yet. There is room for improvement where such procedures are concerned. For example, we have yet to determine which chemo drug is best and at what concentration. These are areas we are now studying," says Dr Tan.
"Nonetheless, we have taken that first step, and that gives hope to a whole section of advanced cancer patients. We are tearing down yet another barrier and that's good news for all," he adds.
About National Cancer Center Singapore
The National Cancer Center Singapore (NCCS) is a premier cancer research and treatment facility in Singapore and in the region. It was established in 1997 and sees about 68 per cent of the public sector medical oncology cases and 74 per cent of radiation oncology cases. NCCS not only houses the most number of oncologists in Singapore but is also equipped with the largest number of equipment to provide the latest radiation oncology care in Singapore. (http://www.nccs.com.sg)
About SingaporeMedicine
Launched in 2003, SingaporeMedicine is a multi-agency government-industry partnership committed to strengthening Singapore's position as Asia's leading medical hub and international health care destination. Led by the Ministry of Health of Singapore, SingaporeMedicine is supported by three government agencies: the Economic Development Board, which develops industry capabilities, the International Enterprise Singapore, which fosters regionalism by Singapore-based health care players, and the Singapore Tourism Board, which markets Singapore as a healthcare destination to inbound international patients and develops associated people-oriented services. (http://www.singaporemedicine.com)
###