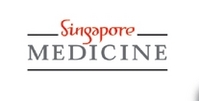 The next step is to harvest a strip of fascia or tendon from the upper thigh. Only about 10cm is required. This works as a sling which is used to connect the facial skin to the temporalis muscle. By giving this muscle an alternative function, we help to reanimate the facial tissues in one single procedure
Singapore (PRWEB) February 24, 2009
Singapore's willingness to try new and novel ways of performing hitherto complicated surgeries has given a new lease of life to countless hundreds who suffer from facial paralysis.
"A paralysis of the face severely hinders a person's ability to engage in social interaction. Even day to day activities like talking may be a problem," says Associate Professor Lim Thiam Chye, Head of the Division of Plastic, Reconstructive and Aesthetic Surgery at the National University Hospital (NUH).
Such a condition is usually caused by trauma to the brain, cancer or stroke. According to A/P Lim, who also teaches at the National University of Singapore, patients who suffer from paralysis of the face could benefit from a procedure called facial reanimation.
The surgical process, which was first engineered by Professor Wayne Morrison in Australia about two years ago, is surprisingly simple.
"The traditional method of facial reanimation involved a number of complicated surgeries. Now, patients at NUH are able to undergo a face-lifting procedure to elevate the facial tissues that have dropped down.
"The next step is to harvest a strip of fascia or tendon from the upper thigh. Only about 10cm is required. This works as a sling which is used to connect the facial skin to the temporalis muscle. By giving this muscle an alternative function, we help to reanimate the facial tissues in one single procedure," explains A/P Lim.
Patients will start moving the facial tissues by the end of the first week following surgery, says Dr Ong Wei Chen, a fellow Consultant at NUH.
To date, NUH remains the only medical center in the region apart from Australia that possesses the capability of performing such an operation. The department has been doing about six cases a month for the past one year.
The goal of facial reanimation is basic, yet important. A patient whose face is paralyzed inevitably has a sad appearance, because the face tends to sag. With surgical help, both expression and symmetry can be restored.
"Facial paralysis is a very distressing condition. When half of your face cannot move, simple things that we take for granted become difficult. For example, the eye cannot close and constantly weeps. The mouth dribbles, the speech is interfered with and even a smile becomes difficult. What we try to do is not a matter of aesthetics. We are not making improvements for vanity's sake. We only seek to give the patient back what he or she has lost through some unfortunate circumstances," stresses A/P Lim.
He cautions, however, that while most trauma, brain cancer and stroke patients could potentially benefit from such a procedure, not all of them will be eligible candidates for facial reanimation.
"The thing about it is this - the patient must be very motivated. What we are grafting here is a voluntary muscle. Unlike the gut for example, which is involuntary and works without you having to consciously tell it to, this procedure works only if the patient consciously activates the muscle, especially in the first few months after surgery."
A/P Lim advises his patients to "practice smiling" in front of the mirror regularly, until such time when the act comes naturally and easily.
"The facial sling basically helps to pull the corner of the mouth upwards, resulting in a smile of sorts. This is achieved when the patient bites down on his teeth," he explains.
The entire facial reanimation operation costs around US$6,500 and is relatively risk free. Most patients would not need hospitalization beyond a couple of days.
"People whose faces are paralyzed are virtually social cripples. They are unwilling and even ashamed to go out or attend social functions. Hopefully, this procedure will restore their confidence and their social life," he says.
About the National University Hospital (NUH)
NUH is a specialist hospital that provides advanced, leading-edge medical care. Equipped with state-of-the-art facilities as well as dedicated and well-trained staff, NUH is a major referral centre that delivers tertiary care for a wide range of medical specialties. In 2004, NUH became the first Singapore hospital to receive accreditation by the Joint Commission International (JCI), an international stamp for excellent clinical practices in patient care and safety. It was also the first hospital in Singapore to receive a triple ISO certification concurrently for Quality, Environmental, and Occupational Health & Safety Management Systems. (http://www.nuh.com.sg)
About the NUH Aesthetic Plastic Surgery Center
The NUH Aesthetic Plastic Surgery Center is a one-stop clinic providing comprehensive and customized aesthetics and medical treatments for patients suffering from any medical or surgical conditions affecting the face and body. The Center seeks to help individuals find solutions for their cosmetic concerns using surgical or non-invasive surgical methods.
About SingaporeMedicine
Launched in 2003, SingaporeMedicine is a multi-agency government-industry partnership committed to strengthening Singapore's position as Asia's leading medical hub and international health care destination. Led by the Ministry of Health of Singapore, SingaporeMedicine is supported by three government agencies: the Economic Development Board, which develops industry capabilities, the International Enterprise Singapore, which fosters regionalism by Singapore-based health care players, and the Singapore Tourism Board, which markets Singapore as a healthcare destination to inbound international patients and develops associated people-oriented services. (http://www.singaporemedicine.com)
###