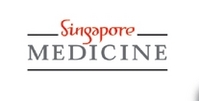 The next step is to direct the ultrasound machine at these problematic spots and systematically destroy them
Singapore (PRWEB) March 3, 2009
Female patients at the KK Women's and Children's Hospital (KKH) can now opt for a "non-contact" form of surgery that allows them to undergo an anesthetic-free yet almost painless operation to treat uterine fibroids.
Called MR-guided focused ultrasound ablation (MRgFUS), the procedure involves no cuts, no down time and none of the usual risks associated with surgery. Rather, it makes use of heat generated from ultrasound to burn away fibroids, which are abnormal masses of muscular tissue.
"This procedure has two parts to it. The first step is to find out exactly where the abnormalities are in order to mark out the treatment areas. This will be done through Magnetic Resonance Imaging or MRI.
"The next step is to direct the ultrasound machine at these problematic spots and systematically destroy them," says Dr Ong Chiou Li, Senior Consultant Radiologist at KKH's Diagnostic Imaging Department.
At a temperature of 60 degrees Celsius, heat that is generated from ultrasound can kill off any undesirable cells in the body.
"Usually, our treatment temperature ranges from between 60 to 80 degrees Celsius. Only a small area of about 1cm width will be treated each time, for about 20 seconds. Once we clear one spot, we will turn the heat off and focus on the next area," explains Dr Ong.
The procedure is a painstaking one for the doctors, but a relative walk in the park for patients. All the latter has to do is lie flat on her stomach on the MRI platform and let the machines do the rest.
"The only important thing is that patients must remain still throughout, and that may be difficult for some because the entire process can take three to four hours, depending on the size of the fibroids," she adds.
Approved by the FDA in 2004, KKH was the first and only hospital in Southeast Asia to acquire the necessary technology, at a cost of about US$1 million. To date, 33 patients have been treated successfully, with five requiring second treatments.
According to Dr Ong, women who qualify for treatment include those whose fibroids are less than 10cm in size. Conventionally, the removal of such fibroids will require either keyhole or open surgery, which will mean having to stay a spell in hospital.
Patients undergoing this procedure would only feel some heat and may experience slight cramps in the abdomen, but there is usually little or no pain.
"We will offer the patient a sedative, or pain killer if necessary, but anesthesia is not given so the patient will remain responsive at all times," says Dr Ong, who adds that the procedure is considered safe for young women as it has been shown not to interfere with future pregnancies.
Since the procedure involves no cuts, there is none of the usual risks associated with conventional surgical treatments, such as risk of infection, blood loss or blood poisoning.
And here's the really good news - the cost. A similar procedure in the United States will cost upwards of US$6,500. At KKH, charges are less than half that.
Fibroids are a relatively common affliction amongst women. Almost 20 percent of all women get fibroids.
"Most fibroids are benign and grow at the rate of about 1cm per year. It can interfere with menstrual flow, so we usually recommend treatment if it gets bigger than 5cm," explains Dr Ong. Causes are still unknown, although doctors have noted a genetic element in women with fibroids.
The treatment is good for women in their 30s to late 40s but is not recommended to women with menopause.
"There is no longer a need for treatment post-menopause because without hormonal stimulation, the fibroids will shrink on their own," says Dr Ong.
About KK Women's and Children's Hospital
KK Women's and Children's Hospital, or simply KKH, is the largest medical facility in Singapore which provides specialized care for women, babies and children. Since its inception in 1924, it has grown into a 830-bed tertiary hospital for women and children. Every year, KKH registers over 600,000 visits by women and children who come as inpatients or outpatients. In addition, one-third of all couples in Singapore choose to deliver their babies at KKH. (http://www.kkh.com.sg)
About SingaporeMedicine
Launched in 2003, SingaporeMedicine is a multi-agency government-industry partnership committed to strengthening Singapore's position as http://www.singaporemedicine.com Asia's leading medical hub and international health care destination. Led by the Ministry of Health of Singapore, SingaporeMedicine is supported by three government agencies: the Economic Development Board, which develops industry capabilities, the International Enterprise Singapore, which fosters regionalism by Singapore-based health care players, and the Singapore Tourism Board, which markets Singapore as a healthcare destination to inbound international patients and develops associated people-oriented services. (http://www.singaporemedicine.com)
###