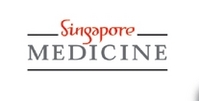 Not everyone with a pain problem needs the pump. Implanting this device is not an innocuous procedure. It can causes slight cosmetic alterations at the site of the implant. Also, there is always the possibility of complications. This could become an emergency situation
Singapore (PRWEB) March 31, 2009
With advances in pain management techniques, patients suffering from chronic or intense pain no longer have to grit their teeth and bear it.
"In any given country, between 10 and 30 percent of the population will experience some form of chronic pain and the incidence of back or neck pain can be more than 90%. This is a fairly common problem," said Dr Tan Kian Hian, Director of the Pain Management Center at the Singapore General Hospital (SGH).
Dr Tan, who trained in Australia, helped set up the Center in 2007. To date, his team of pain specialists has treated more than 5,000 cases of chronic or neuropathic pain.
In recent years, several new techniques have become available to pain sufferers - the intrathecal pump and the spinal cord stimulator. Introduced here in 2004, the medical device is used to deliver very small quantities of medications directly to the spine.
"It consists of a metal pump; a reservoir which stores the medication, and a catheter which delivers the drug to the intrathecal space in the spine where it takes effect," explains Dr Tan.
The reservoir can be filled with various types of medications including opioids, Clonidine, Baclofen, Bupivacaine and Ziconatide. Since the pump delivers medication straight to the spinal cord, patients would need far lower dosage.
"Absorption via the pump is a lot better compared to medication that is ingested orally. In addition, patients on the pump usually experience fewer side effects," said Dr Tan. Drowsiness is improved, as is nausea and constipation. Improvement in pain control is also particularly effective with multiple medications aimed at different parts of the pain control system.
But before you make up your mind, Dr Tan would like you to know that there are drawbacks and patients should carefully weigh the matter before coming to a decision.
"Not everyone with a pain problem needs the pump. Implanting this device is not an innocuous procedure. It can causes slight cosmetic alterations at the site of the implant. Also, there is always the possibility of complications. This could become an emergency situation," he cautioned.
Nonetheless, for cancer patients and in cases of extreme pain, the pump can make a huge difference in pain control and quality of life.
Another advanced technique in pain management is the spinal cord stimulator. This involves the application of precise, targeted electrical stimulation on the pain pathways.
"Spinal cord stimulation involves the placement of an electrical system to block pain signals. It comprises the surgical placement of epidural electrodes, cables, and a transmitter or battery. Much of this method has evolved from cardiac pacemaker technology," explained Dr Tan.
Before the system is placed, a simple trial may be performed, to determine the effectiveness of the stimulation for relieving pain.
"Spinal cord stimulation can be used to treat neuropathic pain conditions. Intractable pain caused by peripheral vascular disease and angina can also be treated with spinal cord stimulation," said Dr Tan.
While these devices are now available in a fair number of pain clinics across the US and Europe, such implantations are comparatively cheaper if performed here in Singapore.
"We are beginning to see more overseas patients due to potential cost savings. An implant here is easily 20 to 50 percent cheaper compared to the US," says Dr Tan.
To date, SGH has successfully implanted 30 intrathecal pumps and about 10 spinal cord stimulators. Almost all the patients have regained their functionality following the procedures.
About the Singapore General Hospital
The Singapore General Hospital (SGH) is the public sector's flagship hospital. Established in 1821, SGH is Singapore's largest and most established acute tertiary hospital and national referral center. A multi-disciplinary approach to medical care offers patients ready access to a wide range of specialties and support services. SGH achieved Joint Commission International (JCI) accreditation in 2005 - the largest teaching hospital in Asia to be accorded such recognition. For more information, visit http://www.sgh.com.sg/
About SingaporeMedicine
Launched in 2003, SingaporeMedicine is a multi-agency government-industry partnership committed to strengthening Singapore's position as Asia's leading medical hub and international health care destination. Led by the Ministry of Health of Singapore, SingaporeMedicine is supported by three government agencies: the Economic Development Board, which develops industry capabilities, the International Enterprise Singapore, which fosters regionalism by Singapore-based health care players, and the Singapore Tourism Board, which markets Singapore as a healthcare destination to inbound international patients and develops associated people-oriented services. Visit http://www.singaporemedicine.com/ for more information.
###