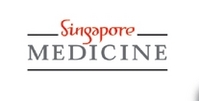 BMP will be particularly useful for patients going into their senior years. For these people, bone grafts alone may not work, because the quality of their bones would have degenerated with age
Singapore (PRWEB) April 21, 2009
Singapore is one of the first countries in Asia to utilize innovations in genetic science and medicine in the field of orthopedics with highly successful outcomes.
Since mid-2008, the Singapore General Hospital (SGH) has been applying biologics to a highly select group of patients who require spinal fusion for spinal instability or severe spinal fractures.
Conventionally, patients with unstable spinal structures - as a result of injury, bone cancer or age-related degeneration - could only look forward to a painful surgical procedure called spinal fusion, which aims to stabilize the spine by fusing together two or more vertebrae using bone grafts and metal implants.
The implants, which include titanium rods, screws or cages, act as supports for the spine while the bones heal. But herein lays the problem: Spinal fusion is a long-drawn process that often requires bone grafting and patients can take up to a year or more to recover fully from the procedure.
"Spinal fusion is a two-pronged process. The first involves putting in the metal implants to hold the spinal column in place; the second involves taking bone grafts from the pelvis, which can be traumatic for the patient," explains Clinical Associate Professor Tan Seang Beng, Director of the Spine Service and Chief of SGH's Department of Orthopedic Surgery.
Apart from the time required for new bones to grow, pain is a big factor in such operations.
"Spinal fusion surgery often involves two surgical sites - one in the back and one at the pelvis. The second site, in particular, can cause intense pain that lasts many weeks or even months," says A/P Tan.
As a result of this, researchers have been looking for less invasive ways to help stabilize the spine. The breakthrough came with biologics - genetically engineered proteins derived from human genes.
"Scientists in the United States found that BMPs, or Bone Morphogenetic Proteins, can be used to selectively drive certain functions in the human body, including the formation of new bone.
"When applied to the bone, this group of proteins attracts stem cells from other parts of the body to the damaged area and encourages them to grow into bone cells," explains A/P Tan.
He adds, "BMP is to the bone what fertilizer is to plants. With BMP, there is no longer a need to harvest bone grafts from the pelvis, which significantly reduces the amount of pain the patient suffers."
More importantly, BMP speeds up the bone healing process, thereby ensuring that patients recover and return to activities within just a few months.
This procedure has opened up a whole new vista in orthopedics, paving the way for subsequent collaboration between biotechnology and medical science.
Going forward, doctors here believe that the scope for BMP use will be widened to benefit more patients including those with delayed healing of limb fractures.
"BMP will be particularly useful for patients going into their senior years. For these people, bone grafts alone may not work, because the quality of their bones would have degenerated with age," says A/P Tan.
As the global population ages, spinal fusion will become increasingly necessary. In fact, it is now the fastest rising operation in the United States.
Age-related degeneration aside, patients who have been diagnosed with spine fractures due to bone cancer or who have sustained injuries to the spine could also benefit from fixation of the spine and fusion with BMP.
"The lumbar spine especially carries a lot more load and is therefore subjected to higher stress compared to the cervical spine. Because of this, the healing rate is generally poorer in the lumbar spine." says A/P Tan.
The operation, however, does not come cheap, compared to conventional treatments.
"A spinal fusion with BMP will come to about S$40,000 (US$26,000)," says A/P Tan. This compares favorably to the US, where a similar operation could cost considerably more.
The success rate, though, could more than make up for it. Ultimately, the choice still belongs to the patient.
"It's a trade off, between a long-drawn healing process, versus a potentially faster recovery at extra cost. But now, at least, there is an option," says A/P Tan.
About the Singapore General Hospital
The Singapore General Hospital (SGH) is the public sector's flagship hospital. Established in 1821, SGH is Singapore's largest and most established acute tertiary hospital and national referral centre. A multi-disciplinary approach to medical care offers patients ready access to a wide range of specialties and support services. SGH achieved Joint Commission International (JCI) accreditation in 2005 - the largest teaching hospital in Asia to be accorded such recognition.
About SingaporeMedicine
Launched in 2003, SingaporeMedicine is a multi-agency government-industry partnership committed to strengthening Singapore's position as Asia's leading medical hub and international health care destination. Led by the Ministry of Health of Singapore, SingaporeMedicine is supported by three government agencies: the Economic Development Board, which develops industry capabilities, the International Enterprise Singapore, which fosters regionalism by Singapore-based health care players, and the Singapore Tourism Board, which markets Singapore as a healthcare destination to inbound international patients and develops associated people-oriented services.
###