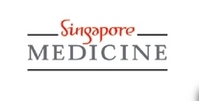 Single incision means we only perform one cut of about 2 or 3cm, whereas conventional minimally invasive procedures require multiple small cuts
Singapore (Vocus) May 12, 2010
Gynaecologists at KK Women's and Children's Hospital (KKH) are taking minimally invasive surgery to new heights with the introduction of a specially designed port that allows surgeons to perform an entire operation with a single incision through the navel.
Associate Prof Bernard Chern, Head of KKH's Minimally Invasive Surgery Unit, was one of the first surgeons here to operate using the new technique.
Last September, he performed the world's first emergency operation for a rare ectopic pregnancy exclusively through the belly button.
"Single incision means we only perform one cut of about 2 or 3cm, whereas conventional minimally invasive procedures require multiple small cuts," he explains.
Case 1: Cornual ectopic pregnancy
Recalling his groundbreaking case, Prof Chern shares that the cornual ectopic pregnancy his 34-year-old Myanmar patient developed was difficult to diagnose and dangerous. Usually, treatment for such cases will require open abdominal surgery to remove the cornual ectopic tissue.
Instead, all Madam Thandar Tun endured was a navel cut – and two days in hospital.
"I did not have much pain and did not have to take any painkillers. The only problem was that my husband didn't believe I had been through a major operation. He kept asking where are my scars," says the relieved quantity surveyor.
Asked how the new technique compares to other tried and tested minimally invasive procedures, Prof Chern says, "There are no additional risks involved here that is different from conventional minimally invasive surgery, but it is technically more demanding for the surgeon as everything is done through a single port. Because of this, specialists doing the Single Incision procedure must go through training."
Cost-wise, the new technique is about 10-15 percent more expensive than conventional keyhole surgery. This is due to the specialised equipment as well as the slightly longer operation time required.
Case 2: Hysterectomy
Emergency operations aside, common gynaecological problems can also benefit from this new technique. In fact, the very first single port operation was a regular hysterectomy performed by Dr Anthony Siow, Director of KKH's Minimally Invasive Surgery Centre.
According to Dr Siow, a number of gynaecological conditions can now be treated with this procedure, including common afflictions such as fibroids and ovarian cysts.
"We can remove ovary cysts, ovaries, small fibroids, damaged fallopian tubes and perform simple pelvic floor reconstruction through a single incision now," he says.
To date, more than a dozen patients have opted for this "scar-less" procedure, and success rates have been 100 percent - a perfect record by any standard.
One such patient was Madam Irene Pang, who suffered from heavy menstrual bleeding. The 55-year-old had been under the knife several times before, and was hoping for a "friendlier" cut this time around.
The answer came in the form of a hysterectomy performed through the navel. According to Dr Siow, this technique had an added advantage in Madam Pang's case – there is less risk of blood vessel injuries in the abdominal wall.
"With all my previous operations, I had to rely heavily on painkillers post surgery. But this time, apart from experiencing some soreness, I did not need any painkillers. I rested for a week or so and I was as good as new after that. In fact, I could hardly see where the incision was made. It was incredible," says Madam Pang, giving the new technique the thumbs up.
According to both doctors, the single-port technique is also performed in other countries, such as the US. The cost of performing it here, however, is far and away much cheaper than overseas.
"The cost of such surgeries in the US is easily triple, or even quadruple, that of Singapore," confides Prof Chern, who adds that Singapore is on par with US hospitals, both in terms of breadth and depth.
About KK Women's and Children's Hospital
KK Women's and Children's Hospital, or KKH, is the largest medical facility in Singapore which provides specialized care for women, babies and children. Since its inception in 1858, it has grown into a 830-bed tertiary hospital for women and children. Every year, KKH registers over 600,000 visits by women and children who come as inpatients or outpatients. In addition, one-third of all couples in Singapore choose to deliver their babies at KKH.
About The SingaporeMedicine Initiative
Launched in 2003, SingaporeMedicine is a multi-agency government-industry partnership committed to strengthening Singapore's position as Asia's leading medical hub, and promoting Singapore as a world-class destination for advanced patient care.
For more information on SingaporeMedicine, please visit "singaporemedicine.com"
###